Sophisticated interior design, home refurbishment and children? The three don't always mix. Practicality has to play a part when doing a home refurbishment for a family with children, but so does elegant interior design.
Striking the right balance between good interior design and practicality when creating a child-friendly space is tough, but not impossible. Home refurbishment can be a great time to make the most of an interior designer to help choose key pieces of furniture which will withstand the test of time.
That's why we have put together five items of furniture that strike the balance between practical and beautiful. Interior design advice for families is made simple with these base items.
Our Top Five Items for Family Home Refurbishment
1. Dining Table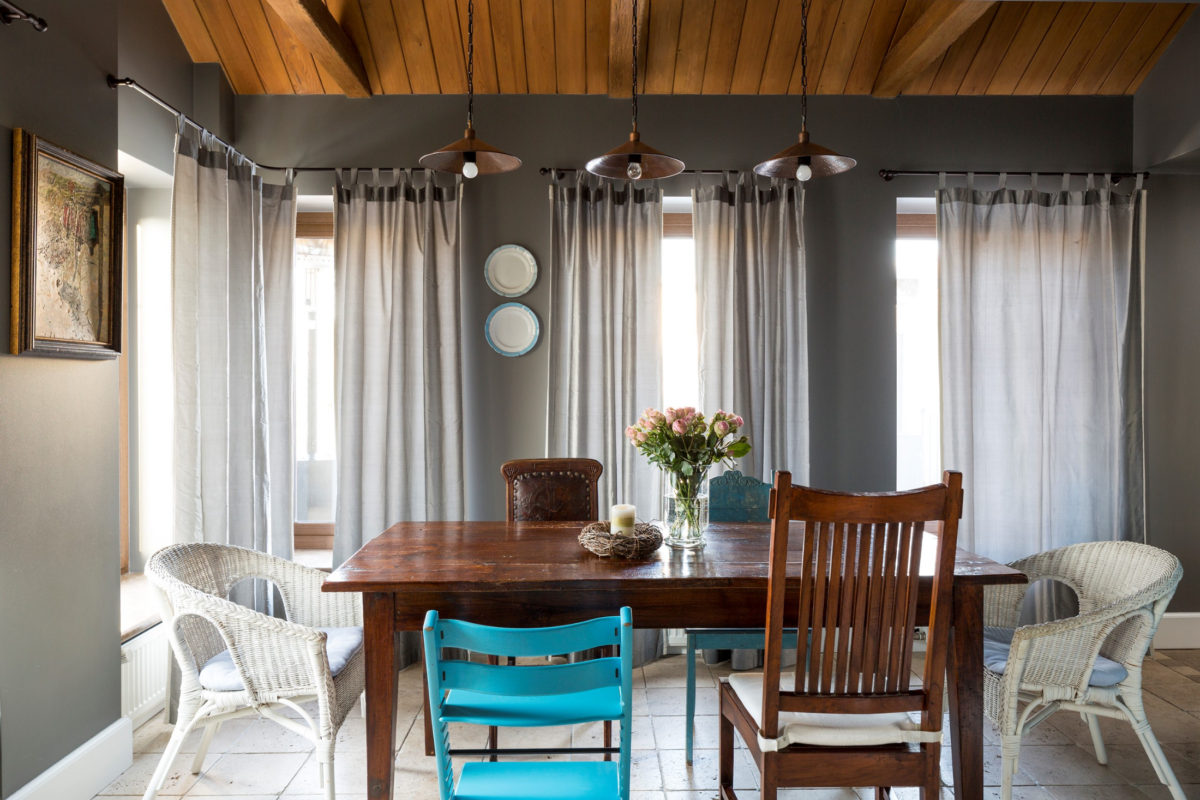 We used to live in a country house so a rustic reclaimed teak dining table was a good fit. Not only tasteful from a stylistic standpoint, but this type of table can also withstand the test of time and damage. Messy eaters, hot dishes, cooking classes, finger painting, toy car racing are no feat for a table of this durability. Fifteen years later it still looks as good as new.
2. Dining Chairs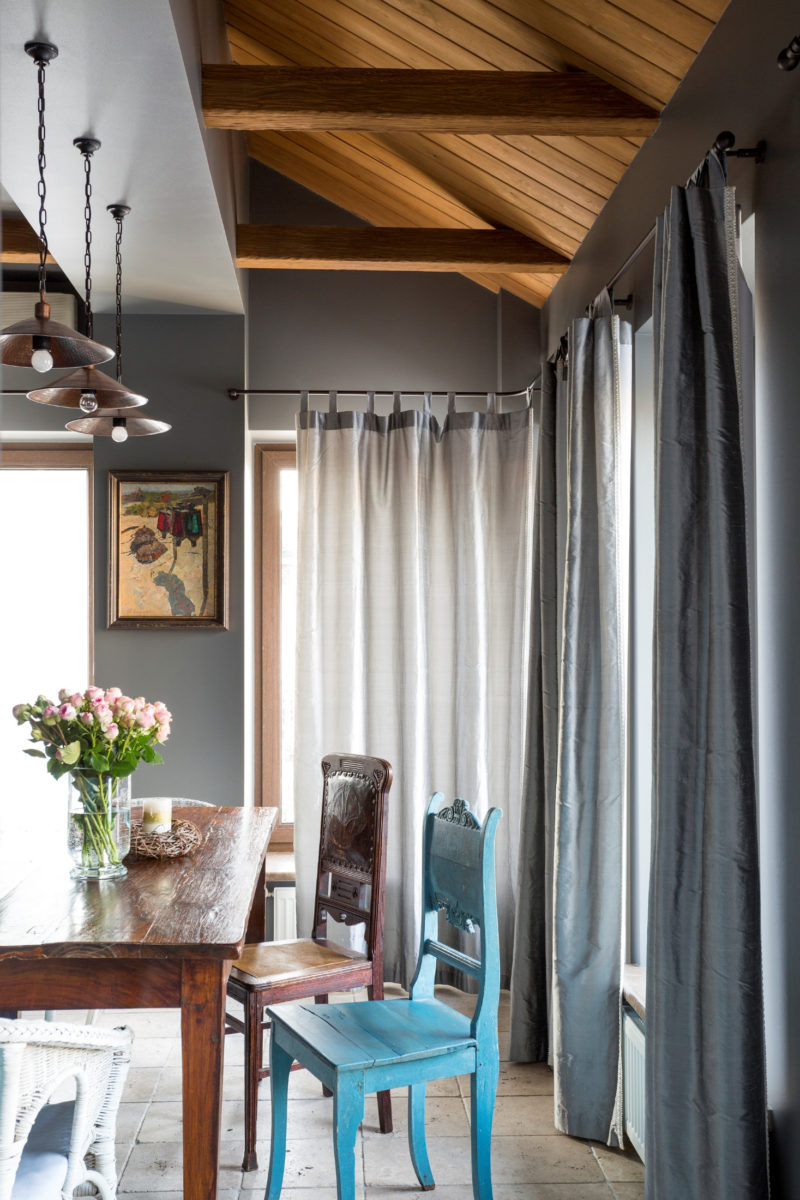 I would advise any easily wipeable chairs – for obvious reasons! Meal times can be messy, and as we all know with children – food doesn't remain strictly on the plate. Luckily, simple chairs are seeing a current rise in popularity so you'll certainly find something to suit your home refurbishment. Here is my selection of stylish but practical chairs:
3. Antique or Vintage Club Chairs
These armchairs were a fantastic find for my own home. Fortunately for your interior design, they match with the majority of spaces with ease. With the passing of time, the leather material has gradually worn away, so new scratches or pen marks from the children only enhance their character.  What's more, worn leather doesn't require special cleaning products, so all you need is a wet cloth and some elbow grease to keep them looking their best.
Hudson Club Armchair – £450
4. Industrial Metal Occasional Tables
These stylish side tables are not only beautiful and elegant but also damage resistant.
5. Ikea Chest of Drawers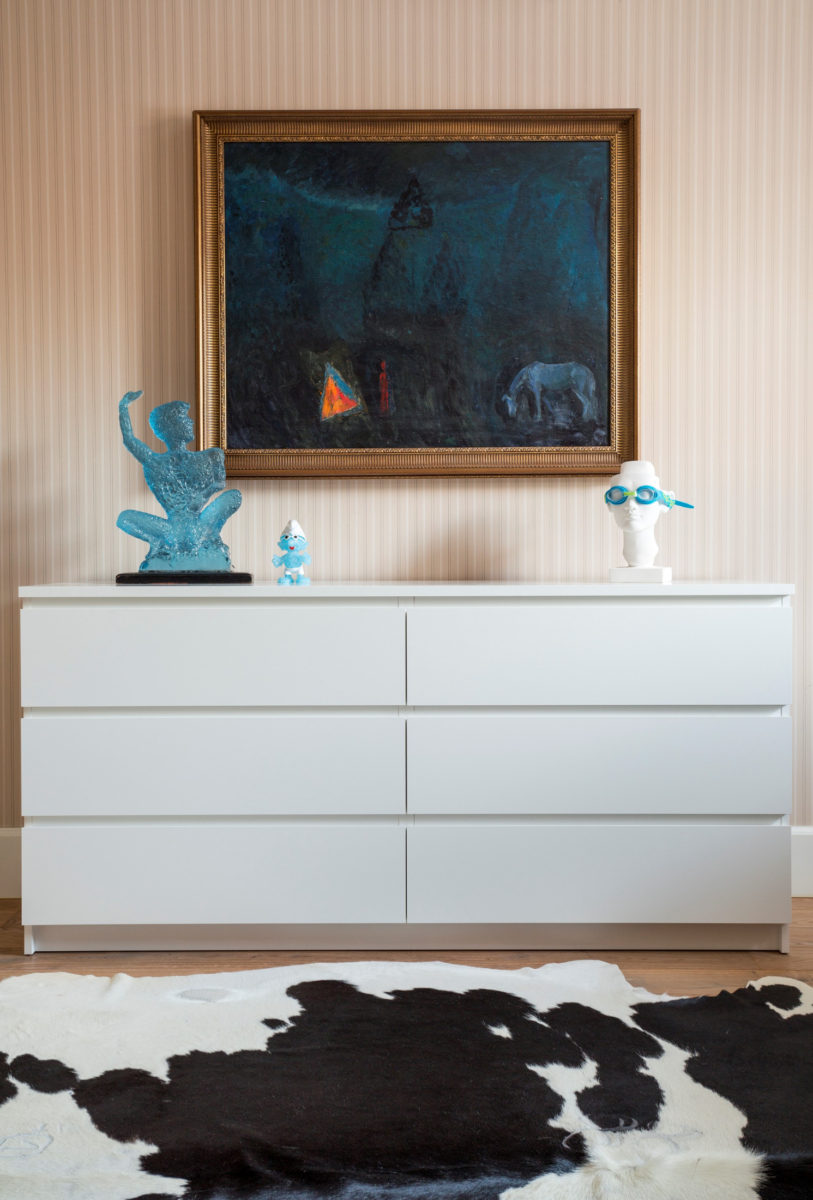 Ikea is a great shop to build a base of key furniture pieces without blowing the budget. Chest of drawers like these strike the balance between functionality and practicality. What's more, with the relatively small price tag, you can ways replace it should you need to. Or if upcycling is your forte, use everyday inspiration and apply a different colour to revive and update its look. With ample storage, chest of drawers like these are ideal for keeping everything organised in children's bedrooms.
Malm Chest of drawers – £80
Some might think that family home refurbishments require a compromise between beautiful and functional ideas. But hopefully, these five key pieces demonstrate that by selecting durable items, your interior space can strike the perfect balance. If you are struggling to find and select furniture to keep everyone in your family happy or to balance your pieces within your established interior, feel free to seek out our interior design advice. We specialise in helping busy families transform their London interiors, so we might be able to help with your home refurbishment today.