We offer
All terraced houses are slightly different; they have their own idiosyncrasies that make living in them such a joy and designing them so exciting.
If you have a typical terraced house and you're thinking of changing the layout or extending, you'll need an architect to do the drawings of the structural changes you want to incorporate.
Now, wait for a little while before calling your builder for a quote and speak to us first, your interior design team.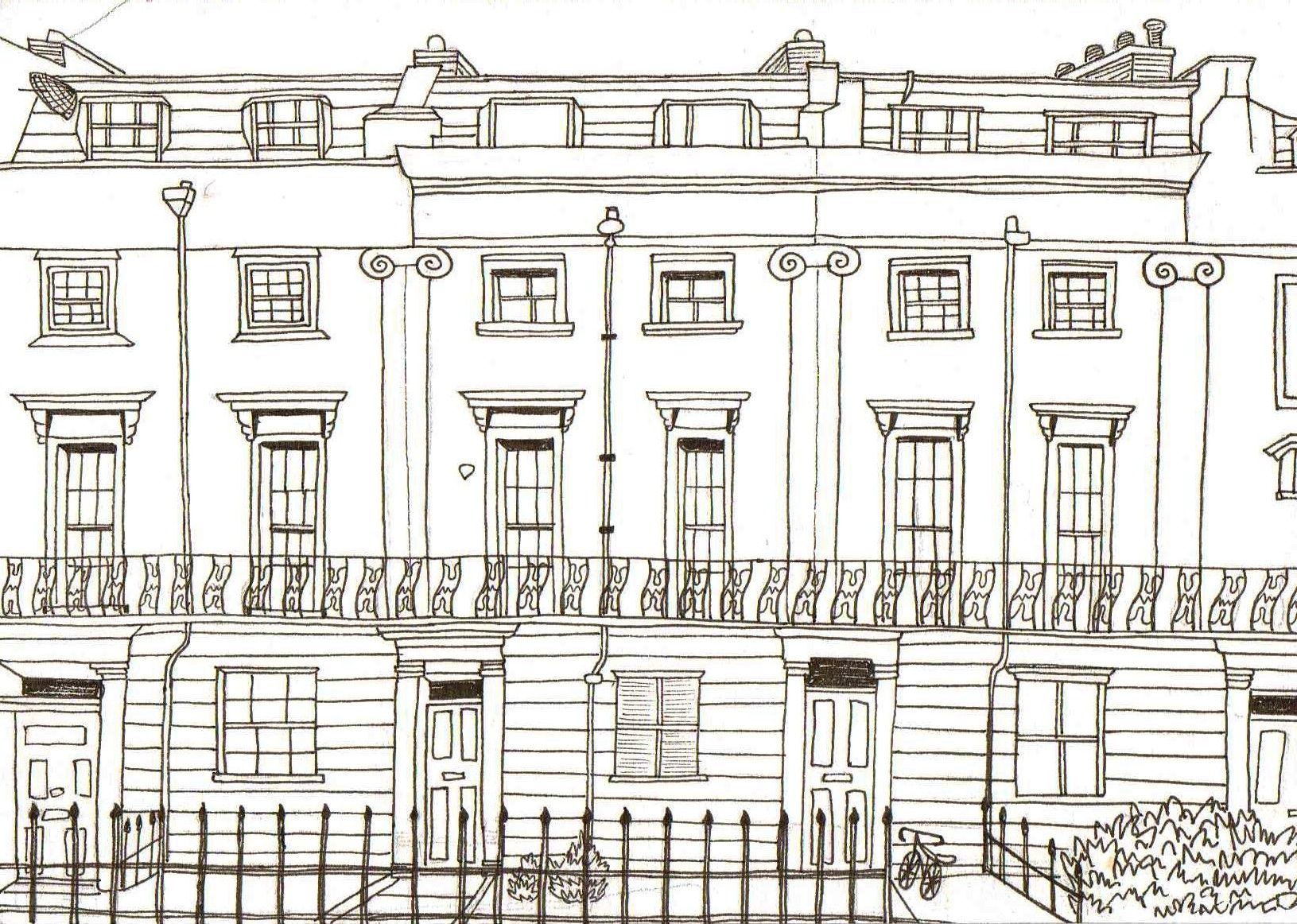 Design project
Stage 1. Room measurements
We always start with room measurements, a photo report, and a meeting with you to discuss and record all your requirements to prepare a detailed scope of work.
We go through the entire house room by room, identifying their primary functions and what you need to make the room work for you.
Stage 2. Style Direction and Project sketch
Our aim at this early stage is to really understand what you want aesthetically and emotionally. What are your hopes, your dreams, and your vision for your home?
We'll go over the project brief together and ensure we get exactly what you describe.
After our meeting, we get to work and collate a mood/concept board that outlines the atmosphere, style, and colour scheme for each room, including ideas on finish, texture, furniture style, and two to three options of building and furniture layout.
Stage 3. Design
We'll look at the functional side of the design. Link the lighting and electricity spots to the furniture, connect the switches to specific lights, specify floor finish, heating, doors, ceiling, and wall features.
We will then prepare the following list of two-dimensional drawings and technical information so you can start to see where everything we discussed will go:
2D layouts:
Furniture and sanitaryware layout
Electrical layout (sockets, switches, electrical heating)
Underfloor heating layout
Technical information
Sanitaryware Technical sheets
Next, we'll source the materials according to the scope of work and present a sample board for approval, and arrange showroom visits if required.
For the next part of the design development, we'll provide the following drawings:
Measured wall elevations, including finishing material specifications:
   2. Measured fitted furniture drawings
Finishing materials
(specification and budgeting)
Stage 1. Material specification and budgeting
All the finishing materials you have chosen and confirmed you want to go ahead with are listed by type and room. The spreadsheet contains price, size, quantity, description, stock availability, and total cost.
Stage 2. Furniture specification and budgeting
Furniture, lights and accessory sourcing is the final and probably the most exciting stage of the design development.
Everything you have chosen and confirmed is listed by room. The spreadsheet contains price, size, quantity, description, stock availability, and the total cost.
Visualisation
Cost per room - from £300
Based on the project design, we create photo-realistic images of your rooms with the selected finishing materials, lighting and furniture.
Orders and purchases
Cost – 15% on the total purchases
We do our best to make this process less stressful for you as we know that this particular stage is not easy.
You can use our trading discounts, which are typically 15-25% to buy finishing materials and furniture, however, we charge 15% on the total purchases as a fee for our work. The list below details our involvement in this process:
We'll adjust our finishing material schedule to ensure that the materials are delivered as required by the Building team to ensure no unnecessary delays.
We'll get confirmation from the Building team on the technical specifications of your chosen products.
We'll check and/or recalculate the quantity before ordering.
We'll request the suppliers' quotes, confirm with you and send you an invoice to pay.
We'll take care of any issues with discontinued materials and source a substitute item.
We'll get refunds or exchange all faulty products delivered to the site.
We'll monitor and inform the Building team about delivery lead times and deal with delivery delays.
We'll provide you quotes for price comparison (curtains, fitted furniture, bespoke pieces)
Implementation & supervision
Cost per month - from £500 (1-2 bedrooms)
from £1,000 (2-5 bedrooms)
We cannot wait until it all comes to life. The design takes shape before your eyes, room by room.
We can be as involved as you want us to be. We offer a flexible construction site supervision scheme which includes:
Regular site visits, phone calls, meetings with the Building team to answer their questions and discuss issues.
Regular reporting to the client.
Solutions worked out in collaboration with the Building Team.
Redrawing of the initial project layouts and wall elevations if the construction process requires them.
Management of the contractors, hired by Krikla
Final installation
We can even help you manage the finishing touches:
Fitted furniture installation
Minor restoration, if something is damaged
We will work in great detail throughout the project, and we believe it's essential that you get our undivided attention in every aspect of the work being carried out, as we're determined to exceed your expectations.
We are here for you until the last picture is hung, and you can finally breathe a sigh of relief as we walk out of the door.