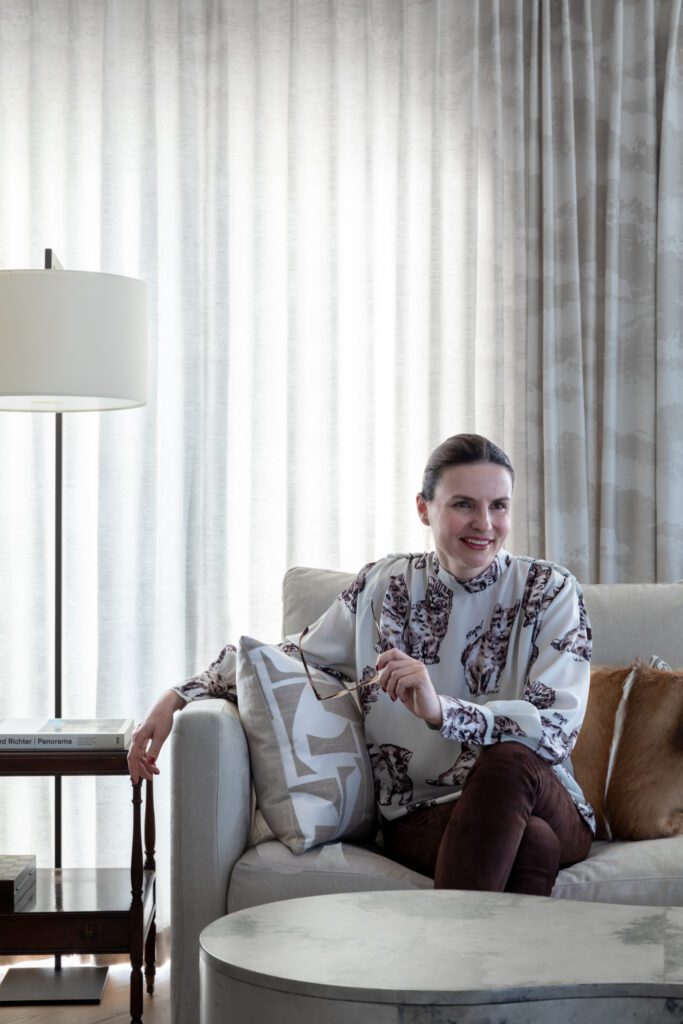 The style
Krikla's interiors are in an eclectic style for one single reason. It gives an enormous flexibility to work with the individual tastes of our clients.
Eclectic style incorporates a mix of different design elements from various periods, styles and cultures. It is all about combining different pieces to create a cohesive and unique look that reflects the homeowner's personality and taste.
In an eclectic interior, you may find a mix of vintage and contemporary furniture, bold patterns and colours, and a variety of textures and materials. This style often involves layering different elements to create a visually appealing and dynamic space.
The founder
Having launched a showroom of a curated collection of antique and vintage pieces, design furniture, decorative and fine arts in 2014, Dasha Slavinskaya gave a go to her true passion after spending 10 years in accounting and in over 5 years in property development.
"I grew up in a family, where the entire region of Latin America was a big passion as well as a professional occupation of my dad. Our apartment was a display for decorative art pieces he kept bringing home from his trips. I developed a taste for crafts and ethnic motives, which I started to incorporate in my designs later. It is sad to admit that craftsmanship across the world is struggling to survive and fully disappearing in some regions. Inherited skills from grandparents and parents is a big advantage but also is a hard choice for the younger generation in the world of opportunities. As a studio, we believe in supporting craftsmanship, preserving the traditions and giving pieces a second life."
Combining skills obtained throughout her career in accounting and property development together with a key eye for style and design, Dasha has been offering her services in interiors since 2016, combining a distinctive decorative approach with effective management, making this combination a trademark of her studio.