Stage 0. Client brief
At Krikla, we understand the importance of building a great relationship with our clients. That is why during this phase, The Client Brief, we work hard to make sure we deliver what you want.
We listen to you and understand your needs in terms of design. Your visions and your dreams are heard, and carefully recorded.
This information is then turned into a brief which will be the starting point of the project. The more information we have, the deeper the analysis, the better chances to offer what you really want.
We ask lots of questions at this stage, some completed by a telephone interview and some are self served. This makes sure we cover all angles and really try and pin point your exact requirements.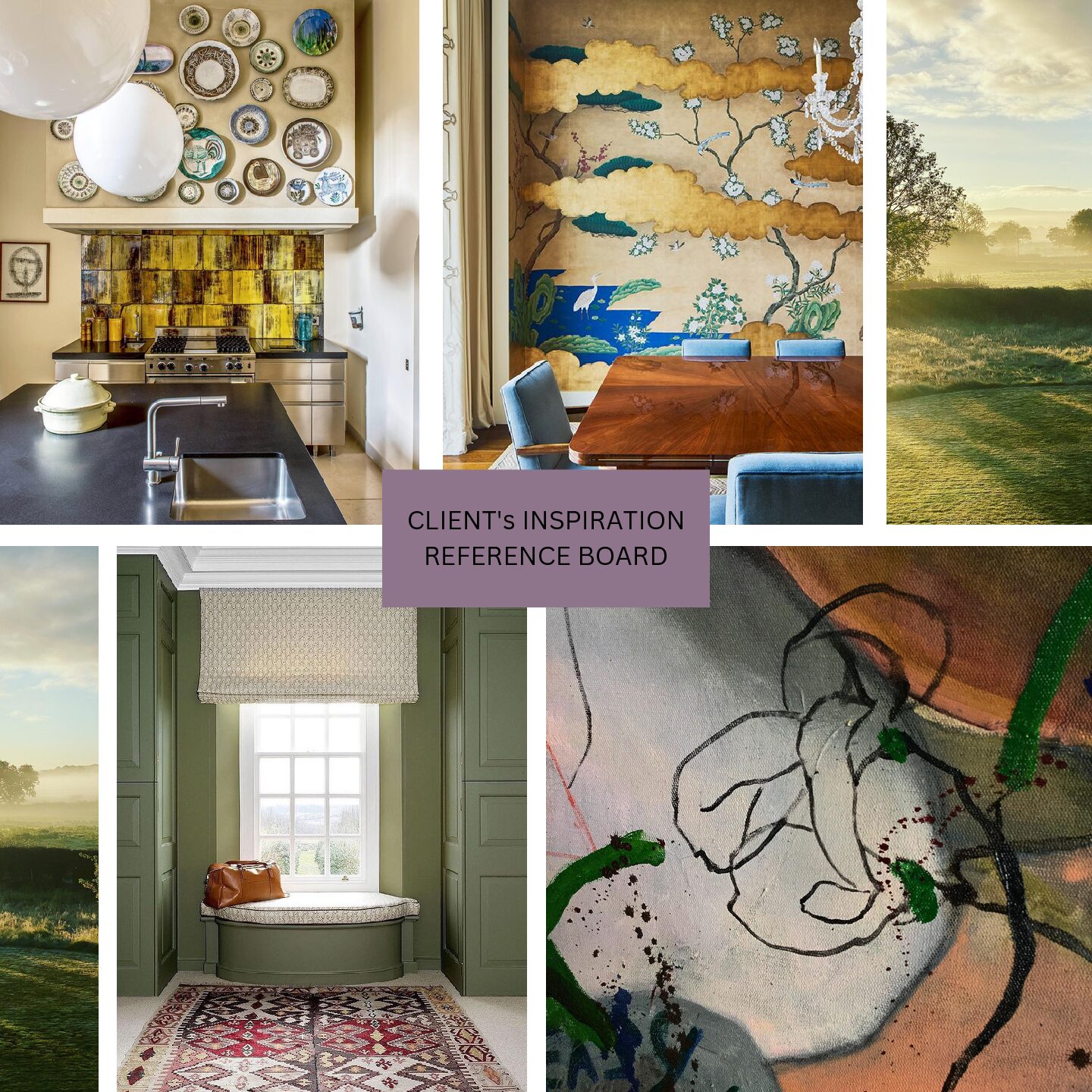 STAGE 1. FEE PROPOSAL
No two projects are the same, just like no two people are the same. Moreover, all concepts, which we operate, talking about design - convenience, beauty, financial benefits are very relative. It is for these reasons that any calculation of the fees based on assumptions has nothing to do with the price based on a detailed brief. Our fees proposal is always based on your detailed story and your answers to two Krikla's blueprint questionnaires.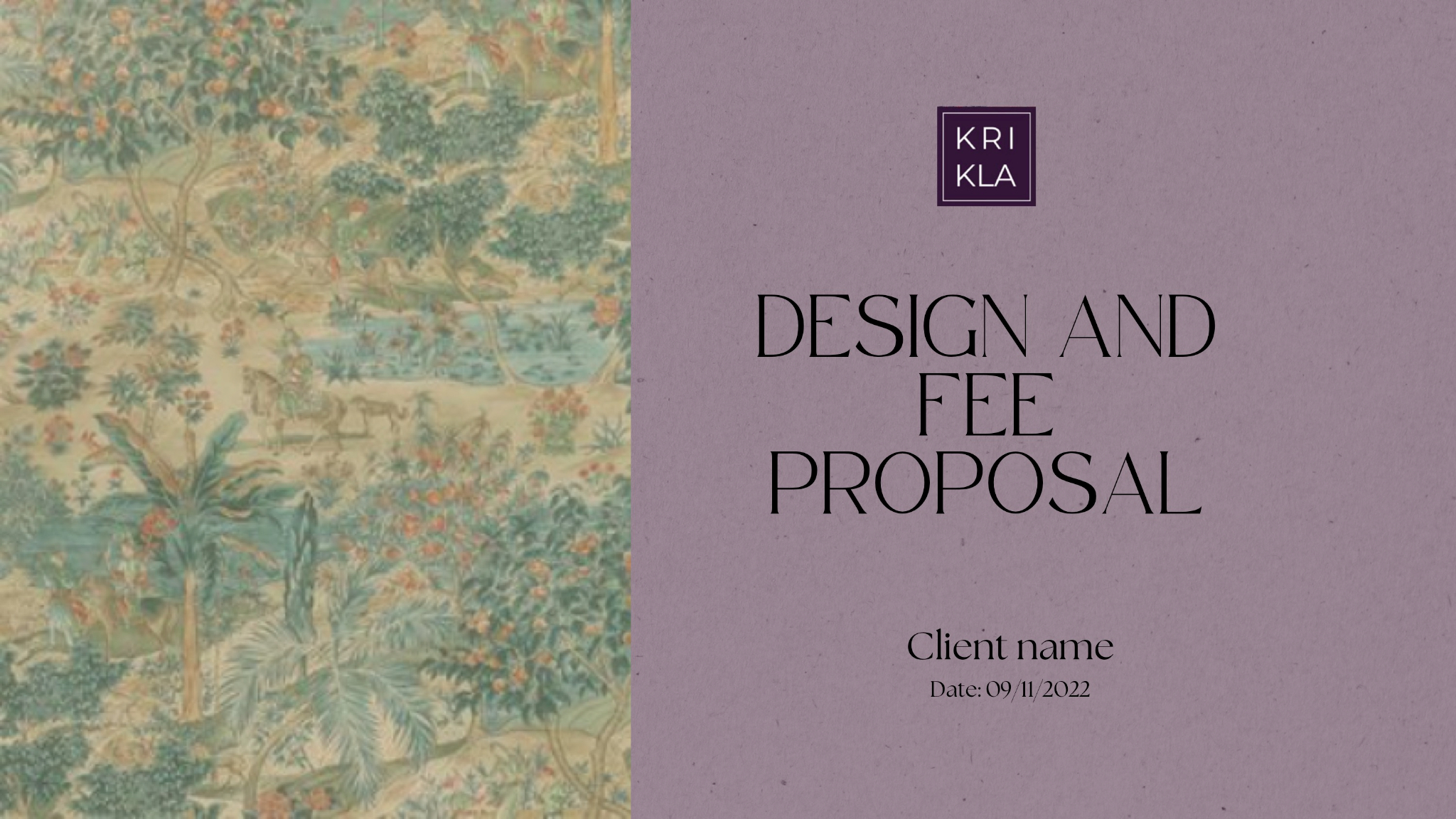 STAGE 2. Concept design and space planning
From our detailed analysis of your client brief, Krikla offers two interior design style presentations along with a concept design narrative. These presentations include mood boards to illustrate the direction of the design style supported by joinery and furniture plans in accordance to the traffic flow and ergonomics of the room layout.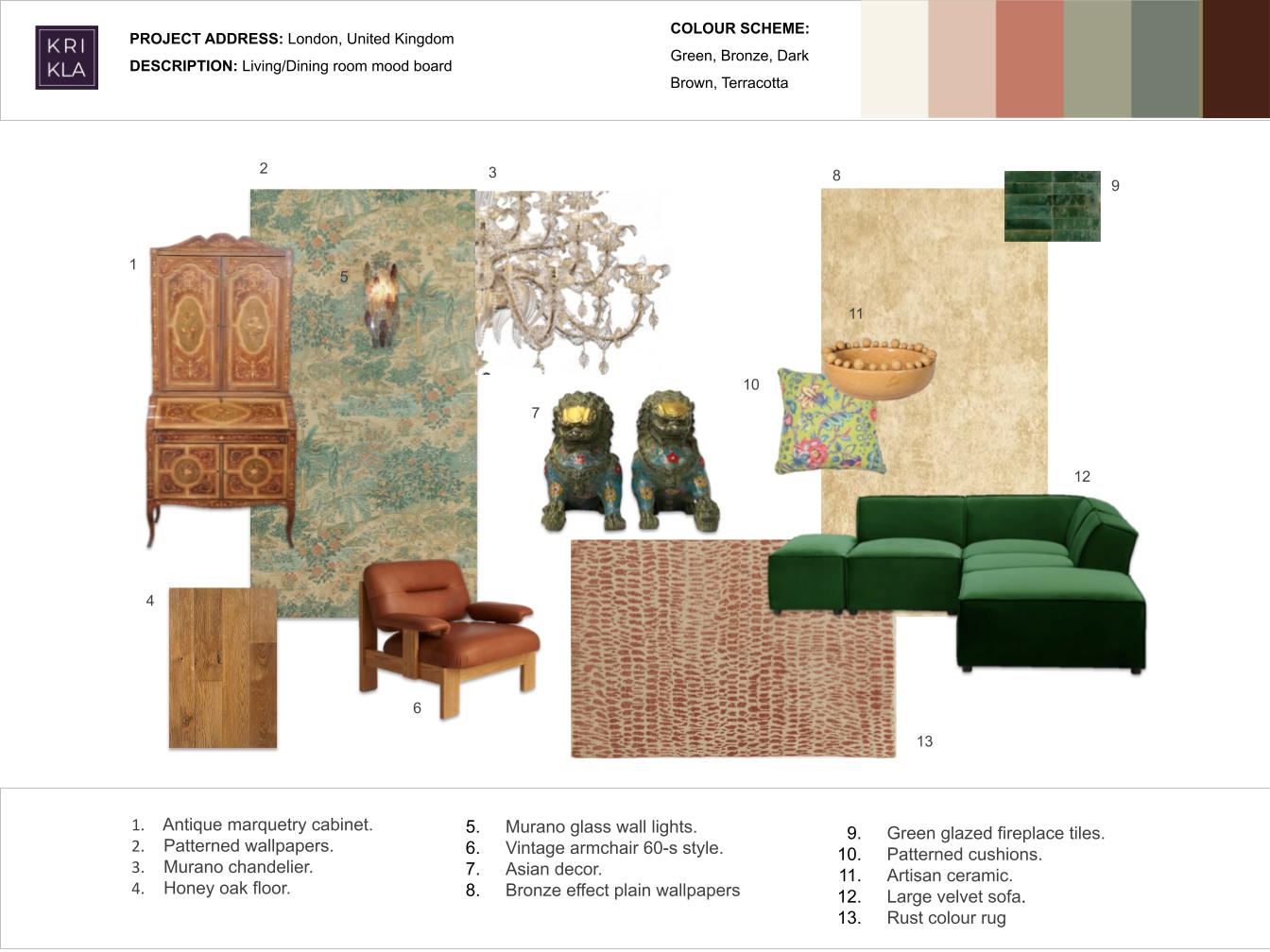 STAGE 3. Spatial coordination (optional)
Depending on the complexity of your project you might need to coordinate the design development with other specialists such as electrical consultant, acoustic consultant, specialist joiner, audio-video consultant, structural engineer, etc. before the project goes to the Building team. Let Krikla take care of this for you.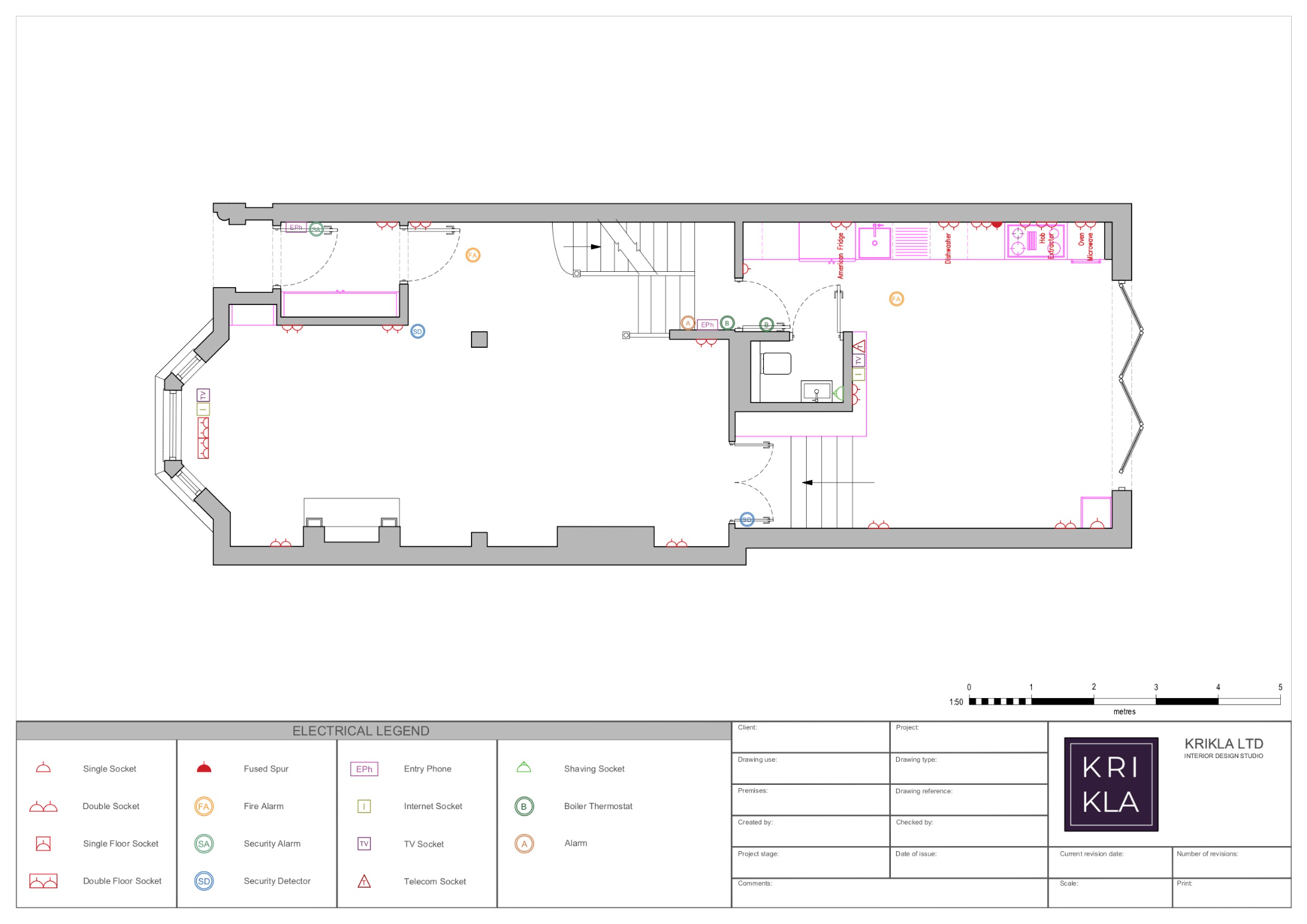 STAGE 4. technical design
Once you are in agreement with the design concept, we can then take a look at the technical design.
The stage when a concept is filled with details and gets an embodied in the form of a room, with light, electrics, flooring, doors, radiators etc.
We produce a significant number of technical documentation such as room elevation, fitted joinery design, kitchen and utility design, bathroom design, electrical and lighting design, door schedule, decorative specification/finishing schedule. The number of documents varies and depends on the project scope of works.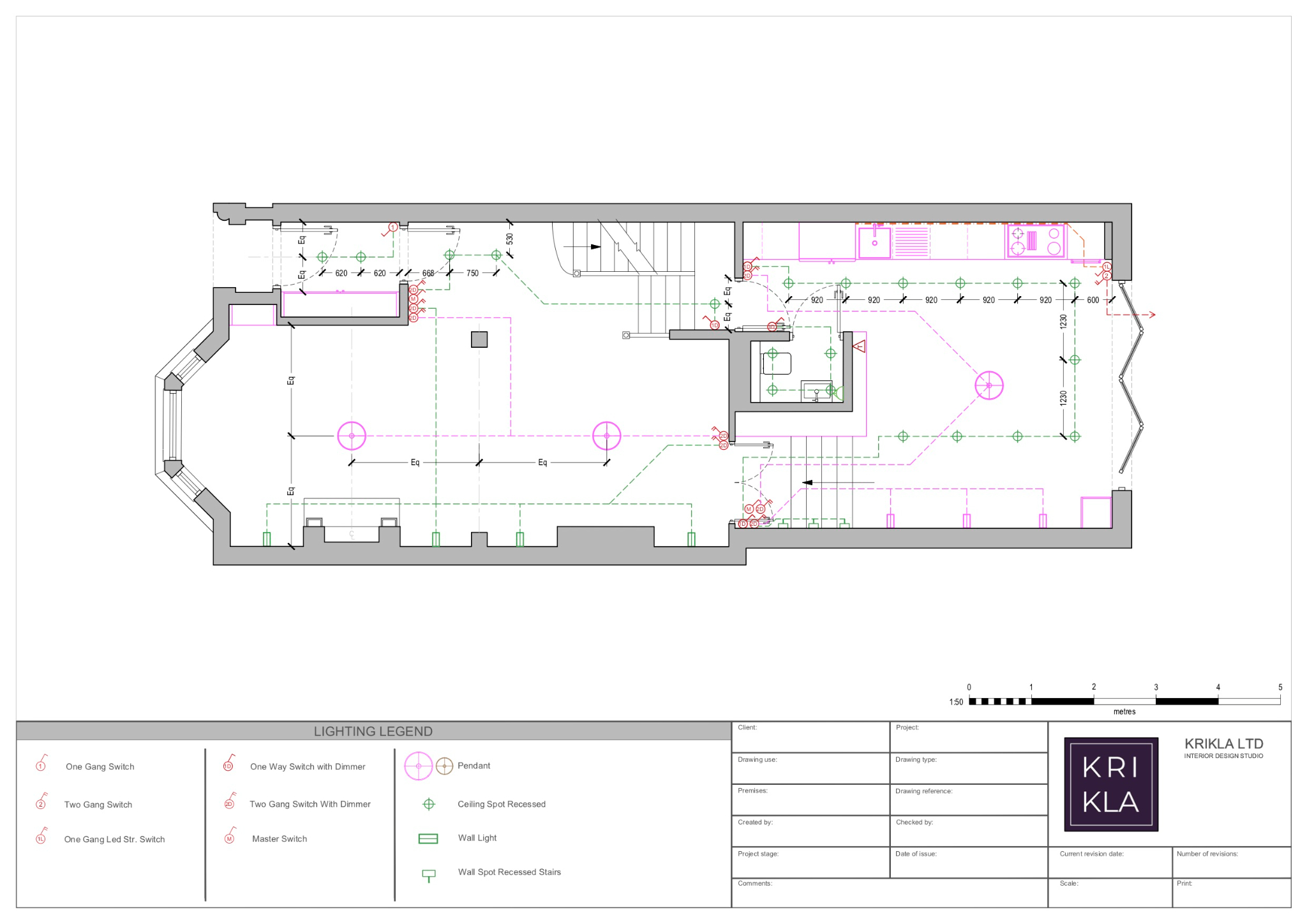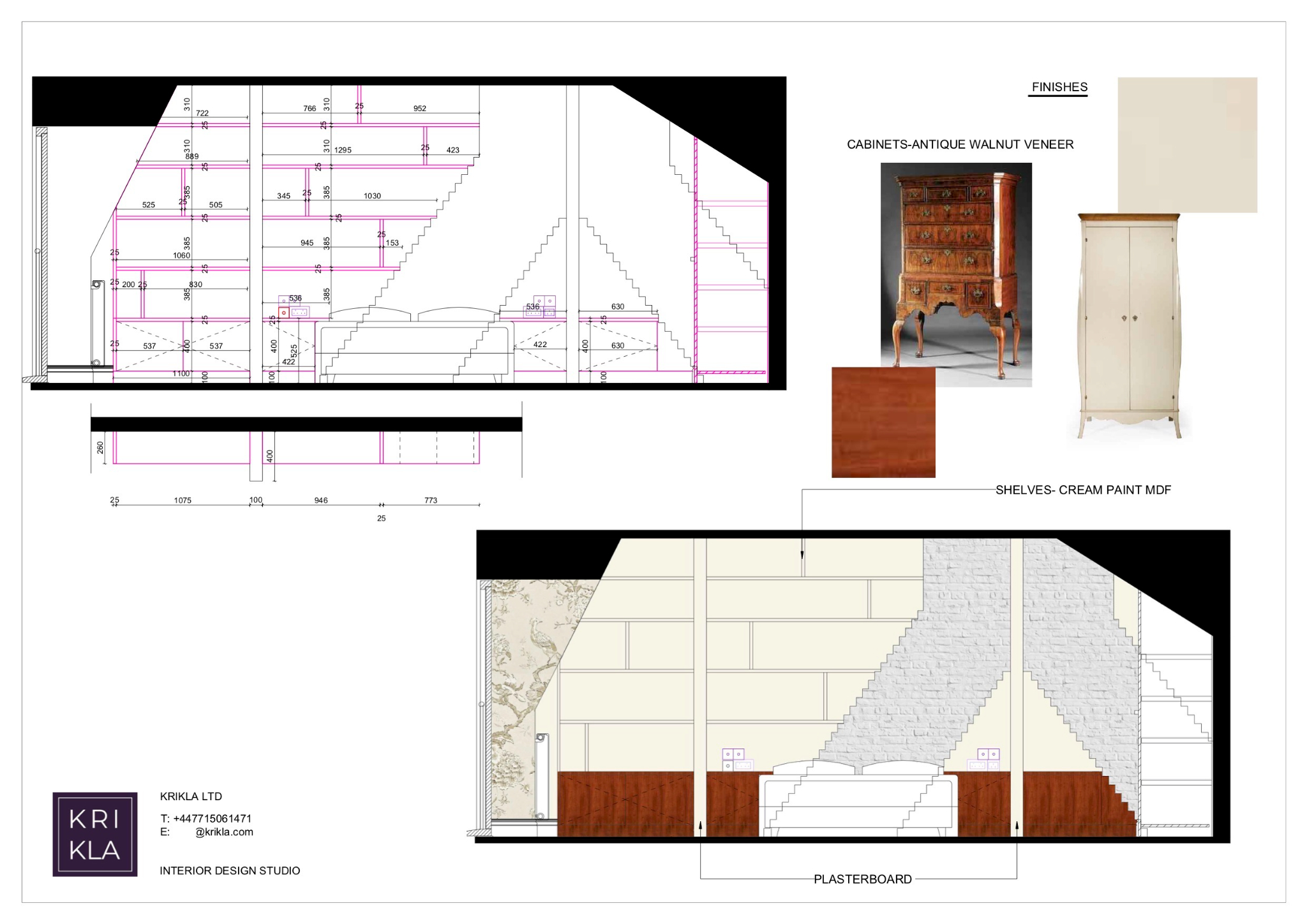 STAGE 5. Budgeting
This stage is about your fixed and loose FF&E (Furniture, fixtures and equipment).
During the Technical design stage the majority of FF&E are selected, confirmed and specified.
Krikla now provide an itemized cost breakdown, calculate the entire investment and suggest how to optimize it.
It is always sensible to include a contingency amount here in case of shortages, delays or changes to any FF&E.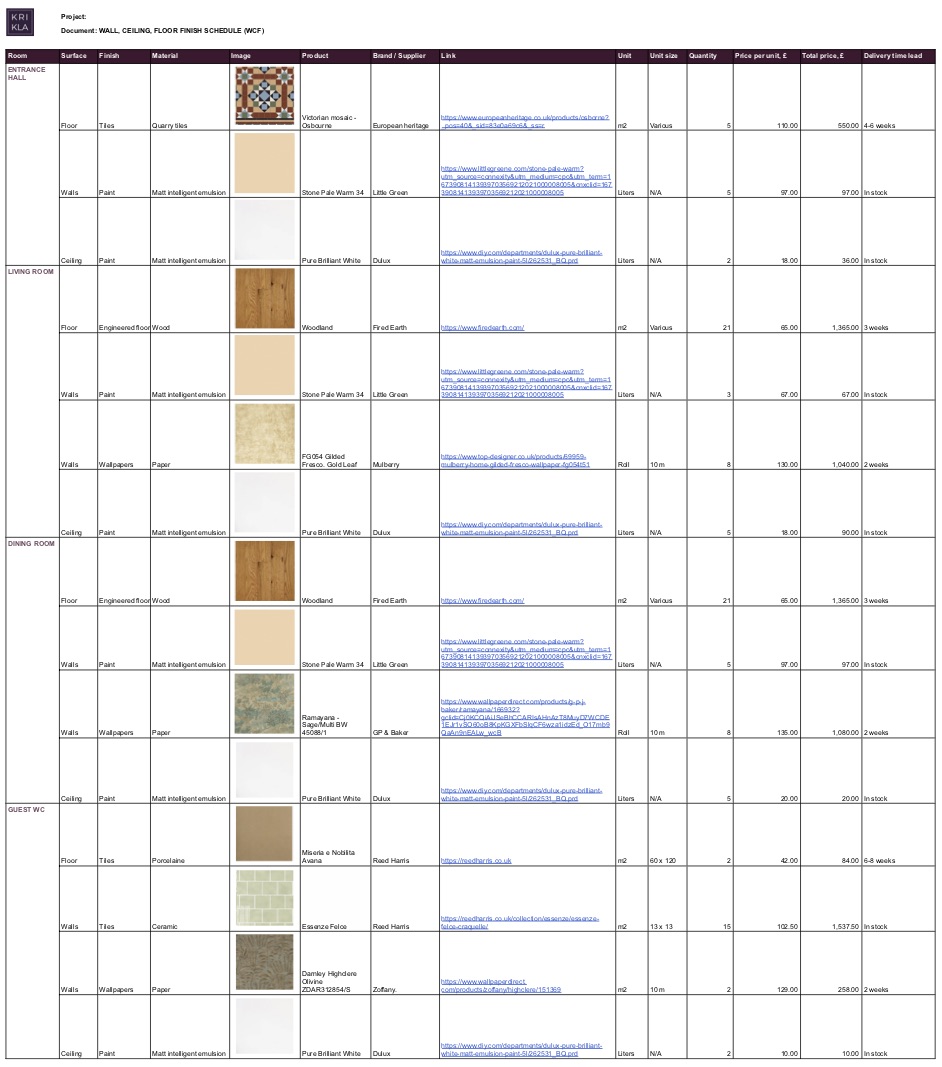 STAGE 6. procurement
A stage which looks easy and therefore manageable by the clients themselves. More often than not, this is a mistake and can cause a lot of time and stress.
If you are the owner of a one-bedroom apartment, you might be up to the task, but the larger the area, the more laborious the work becomes.
Do not overestimate your abilities. After all, it is not only about ordering materials and furniture, but also about coordinating deadlines with builders, tracking deliveries, dealing with delays, poor quality, lack of goods in stock, returns and refunds, search for replacements, and so on. We have the experience to manage such projects so let Krikla take this stage from you to ensure your refurbishment journey is calm and enjoyable.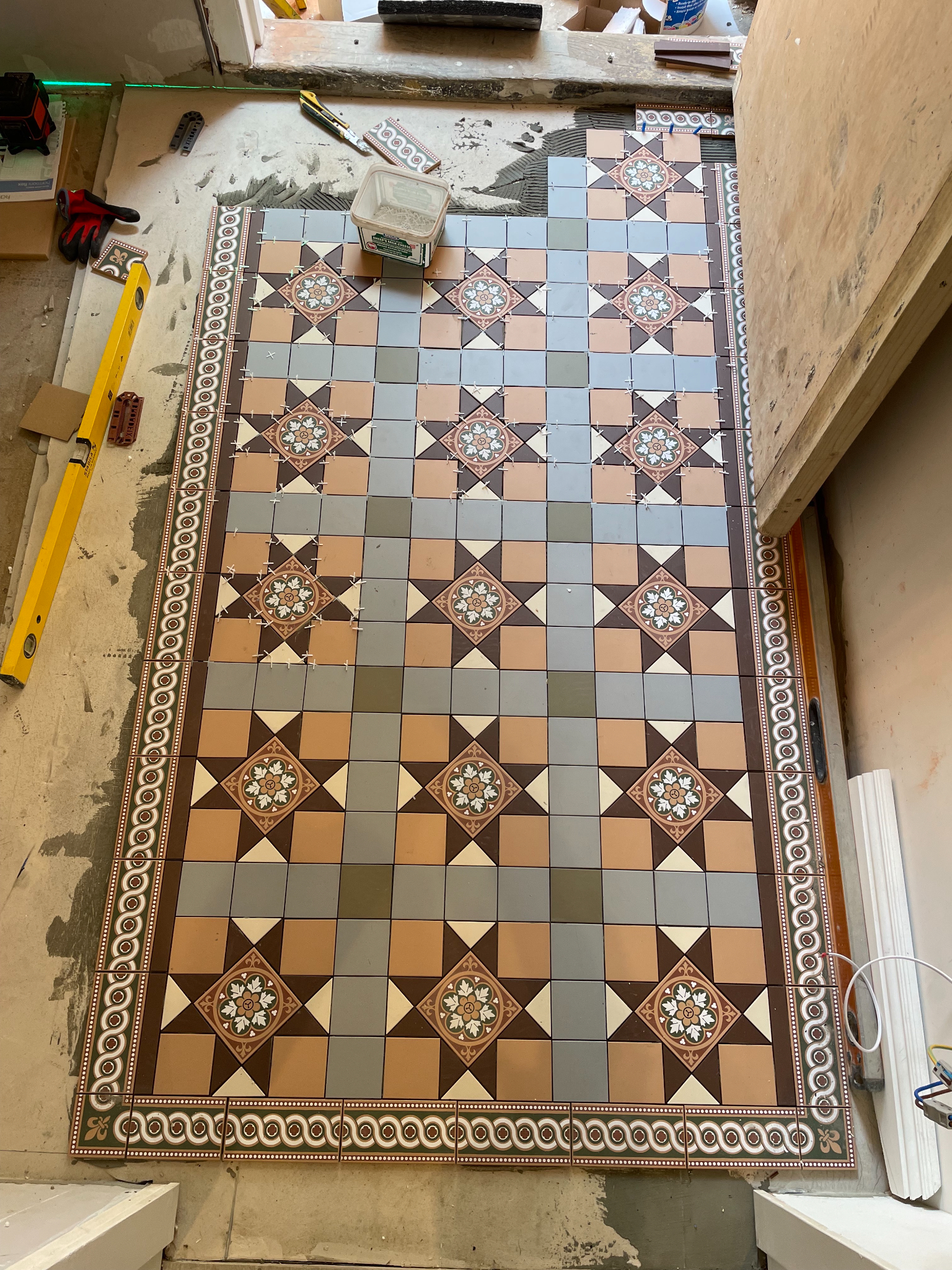 STAGE 7. Project coordination
During this stage we are responsible for monitoring the construction and the installation of fixed FF&E in accordance with the Design project. Krikla coordinates the jobs & contractors on site. We respond to design queries, and amend, updates and reissue design documents wherever necessary.
Krikla provide weekly and monthly reports on construction works progress, explaining the reasons for delays, informing about issues and offering solutions. Krikla schedules regular meetings with you and Building team as well as initiates off schedule meetings if needed. At Krikla, we take pride in making sure the client is fully onboard every step of the way.