Property type: Apartment
Number of bedrooms: 4
Project type: Furnishing and decoration
Investment budget: £80,000
Style: Eclectic
Team of specialists/contractors: Interior Designer
The transformation of a new built neutral and empty apartment into home.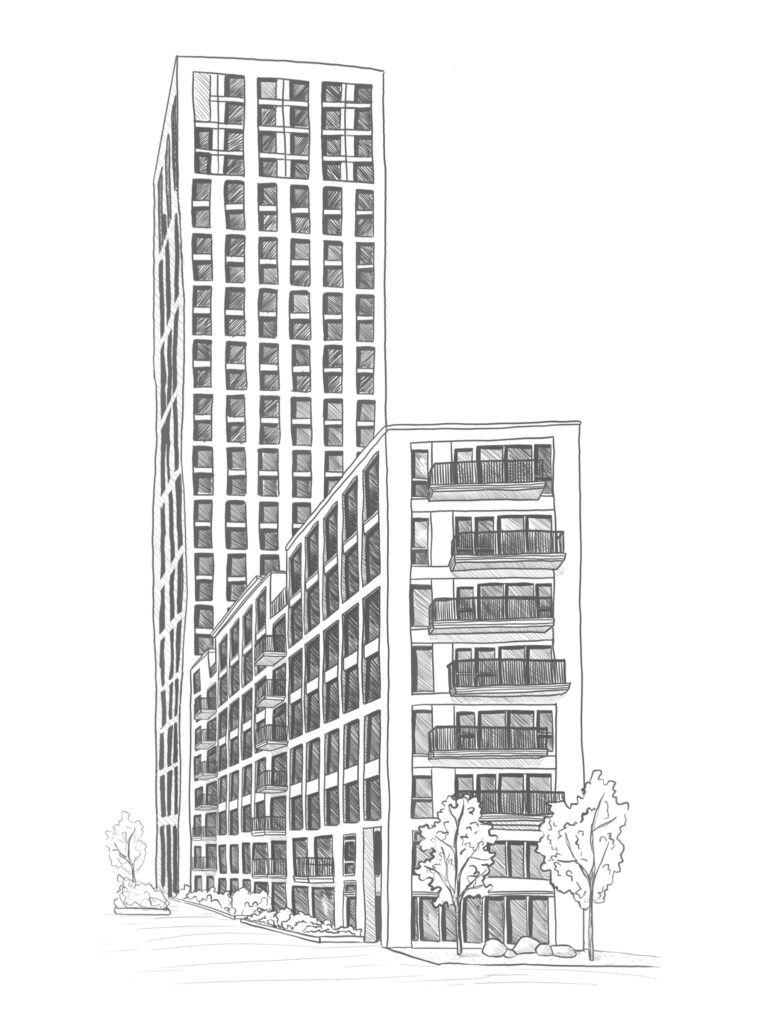 Stage 1. Client brief
For this project the client wished to have a home away from home. A pied-a-terre apartment but which had the same emotional value as their main home. Having bought an apartment in a contemporary building, clients turned out to be not a big fans of contemporary style. They were looking for the right mix of styles which would make their flat very personal and different from other flats in the building. Using wallpapers instead of painted walls, antique and vintage furniture pieces etc. They also asked Krikla to increase storage space in the smallest bedroom.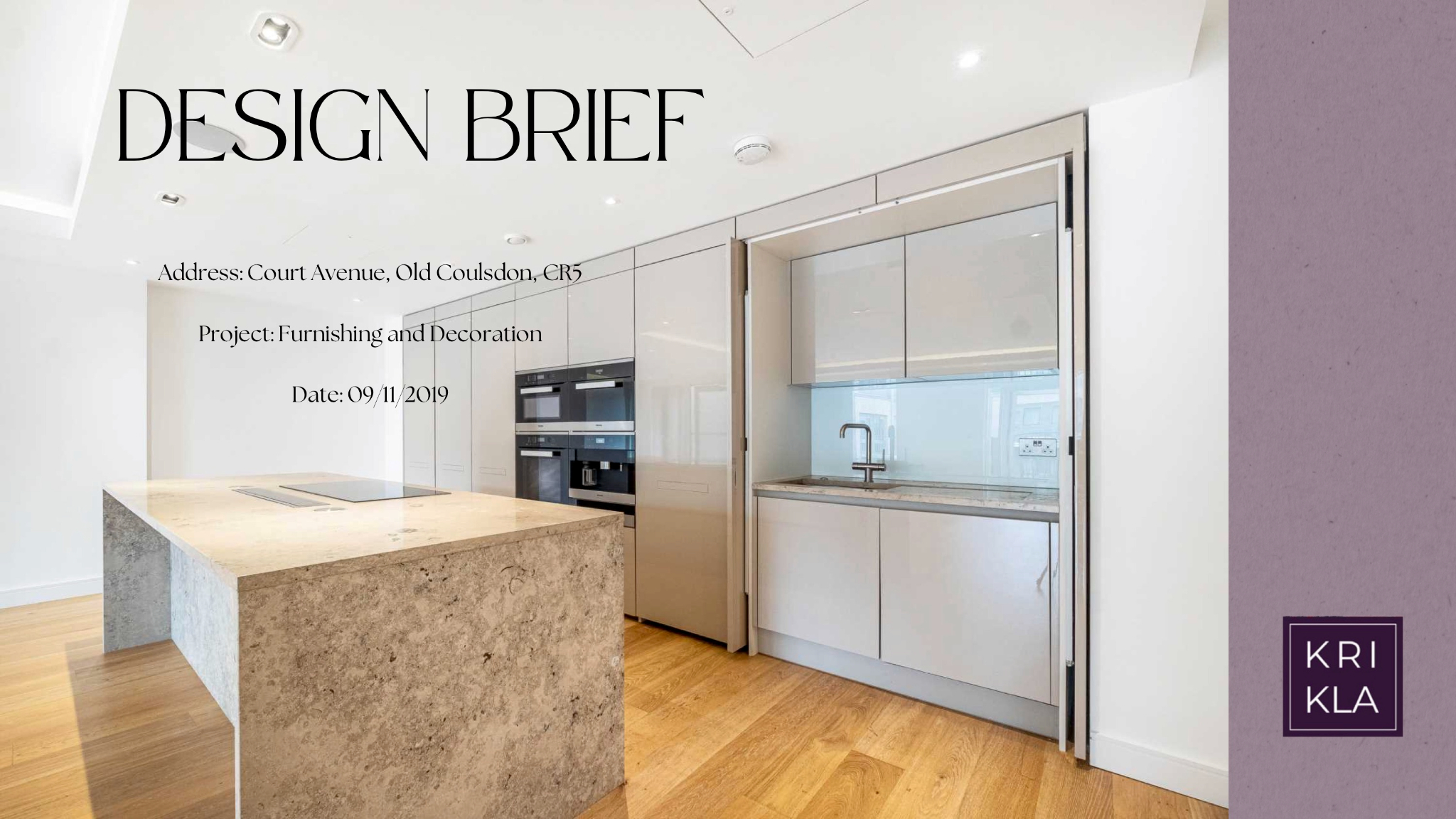 Stage 2. Concept design and space planning
We offered just one style concept for this project as the deadline was tight. We had just 8 weeks for completion and so we worked with instock pieces only. 
We chose a neutral colour scheme with geometric pattern wallpapers. Using an occasional accent turquoise colour and a burgundy/pink colour. These uplifted the monochrome background, making the space less formal. We used a variety of antique storage pieces in every room, still picking the formal ones at an auction, and added a rough country bench for the Master bedroom which fitted nicely with the rest of room decor. 
Artworks always play an important role in personal home creation and we used some from the client's and some from Krikla's collection.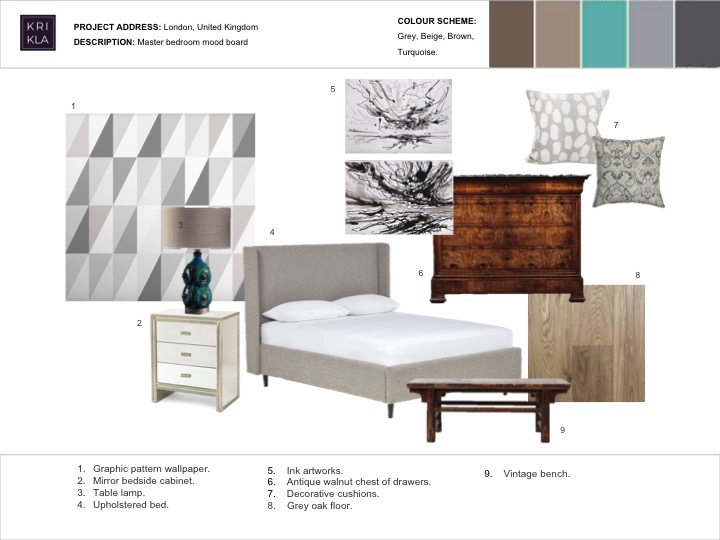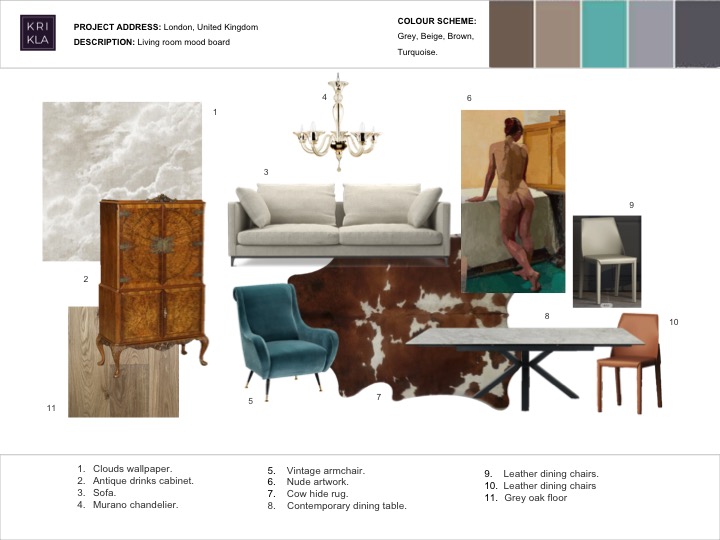 Stage 4. Technical design
The following documents have been issued for the project: 
2D plans: furniture layout, fitted furniture elevation.

Schedules: Freestanding furniture and discord

3D visualisation of the Living room and Master bedroom.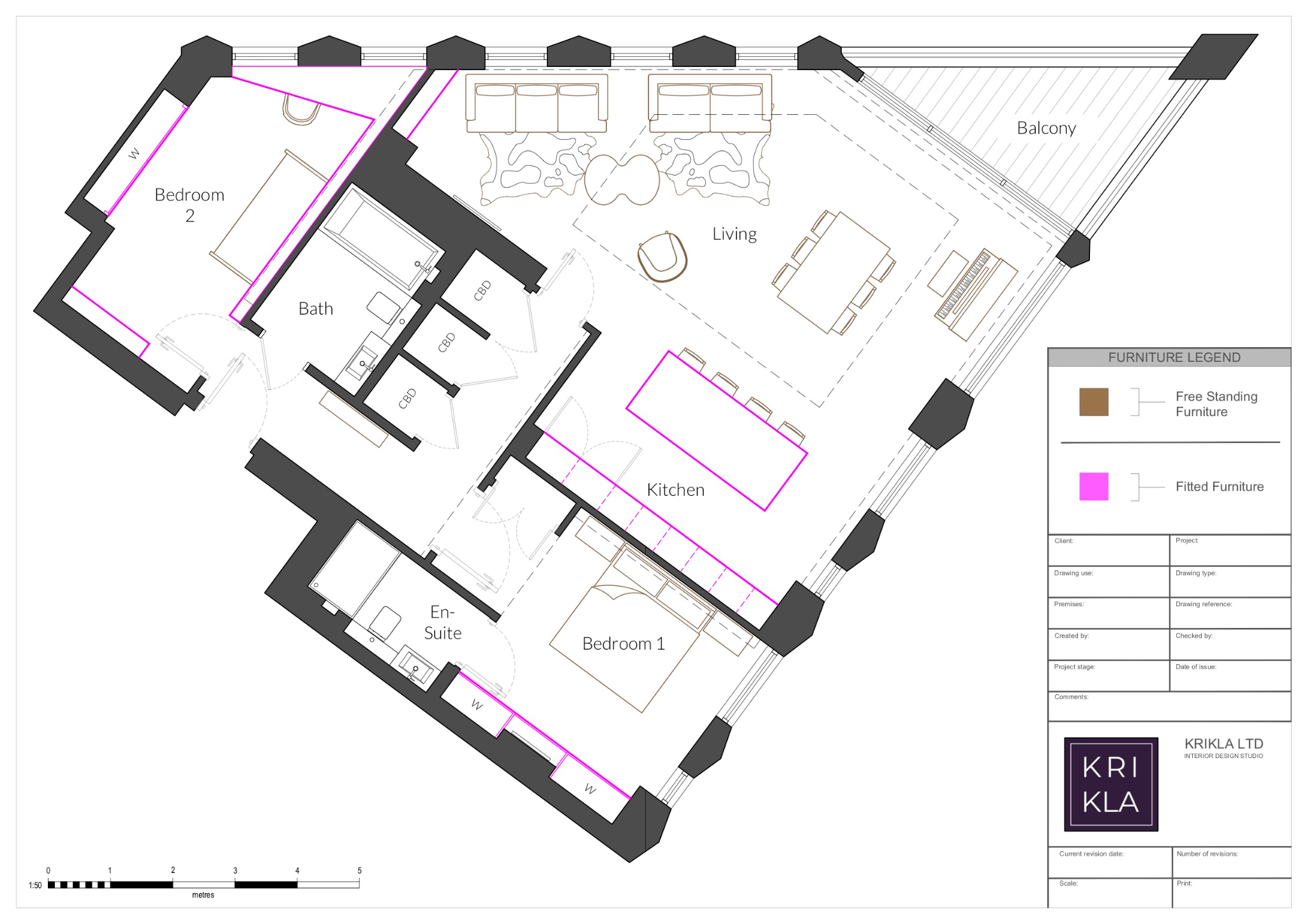 Stage 5. Budgeting
The budget calculation is an extension of Schedules (specification spreadsheet). Based on the volume or number required we calculated the cost of each materials and furniture and the total investment.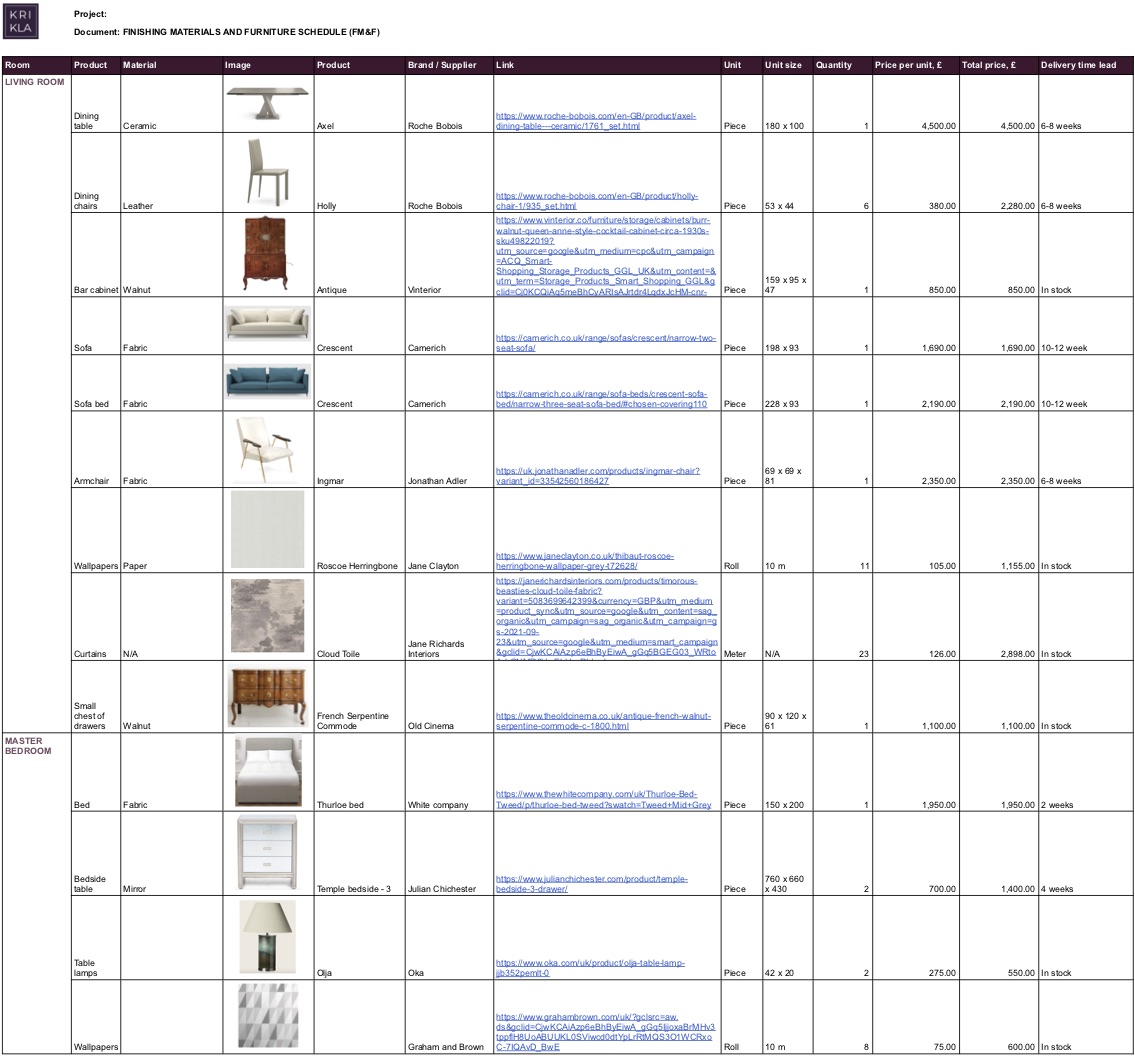 Stage 6 and 7. Procurement and Project Coordination
We coordinated the wallpaper installation by a decorator as well as jobs of other contractors - joiner and curtain maker, we ordered the furniture and decoration, prepared monthly expenses reports, were responsible for tracking the deliveries and receipt of furniture.