Task
The client requested to transform the cold uninspirational new build space which was an apartment for occasional stays in London, into a cosy and personal home for family use.
Scroll down to read Krikla's solution for this project.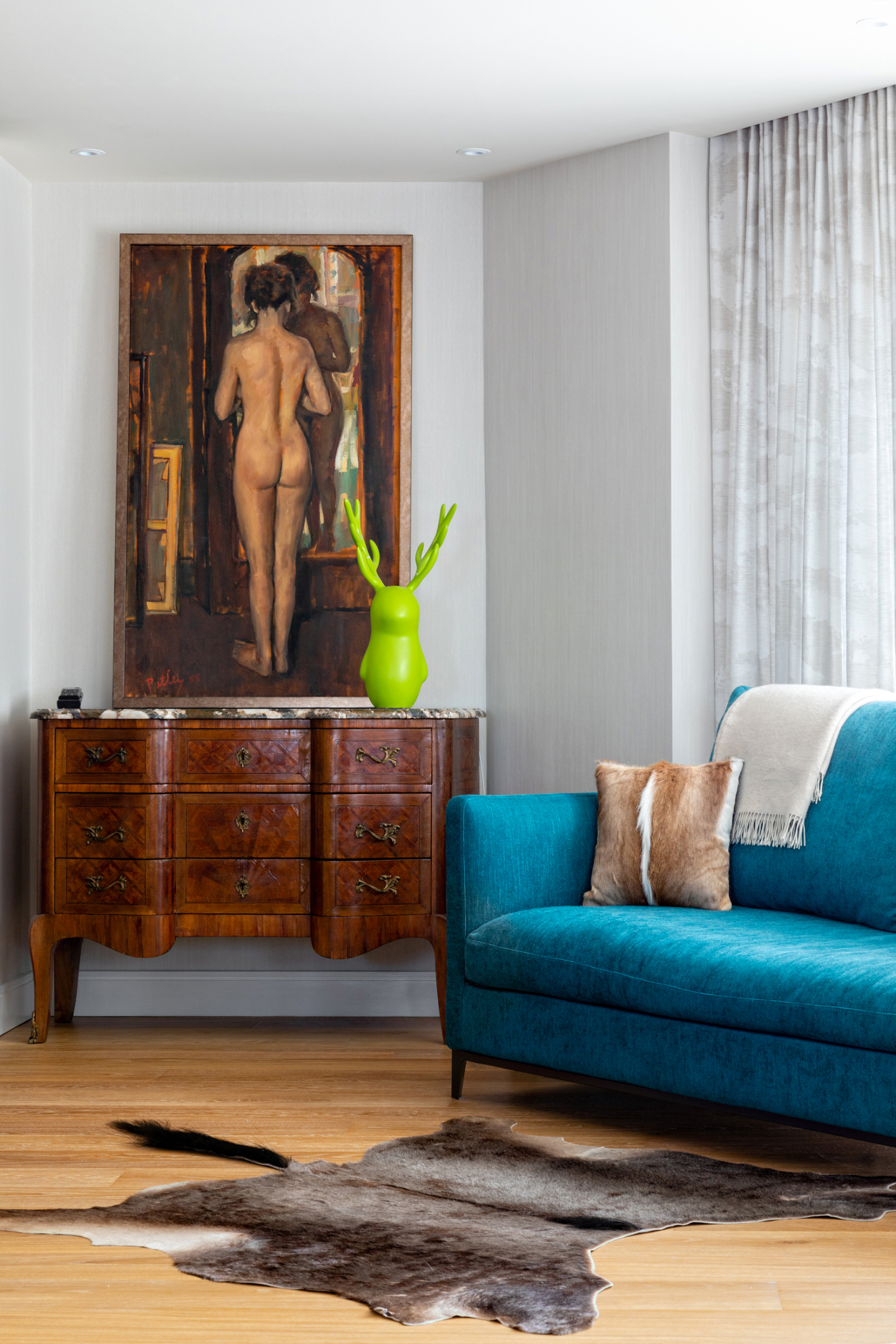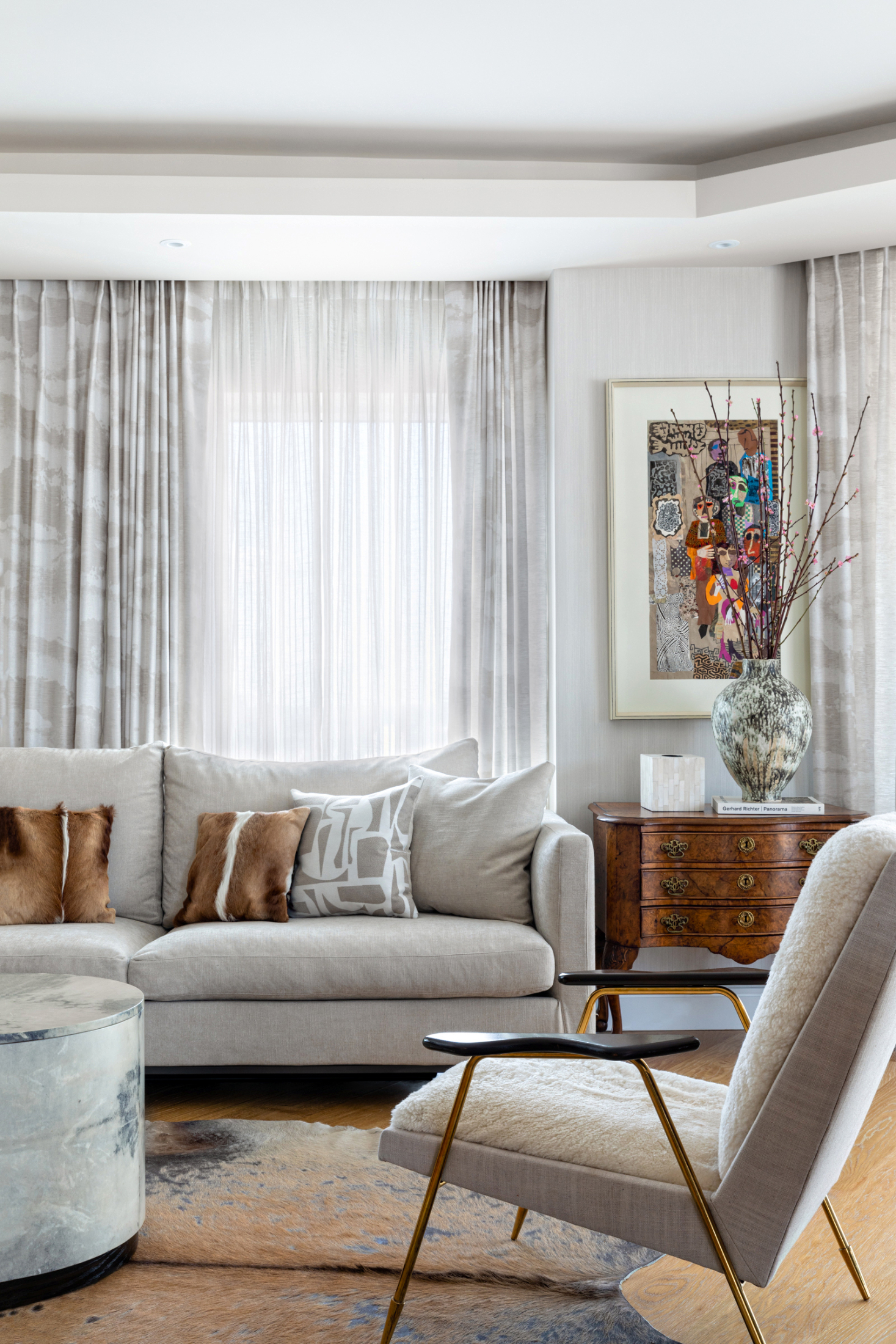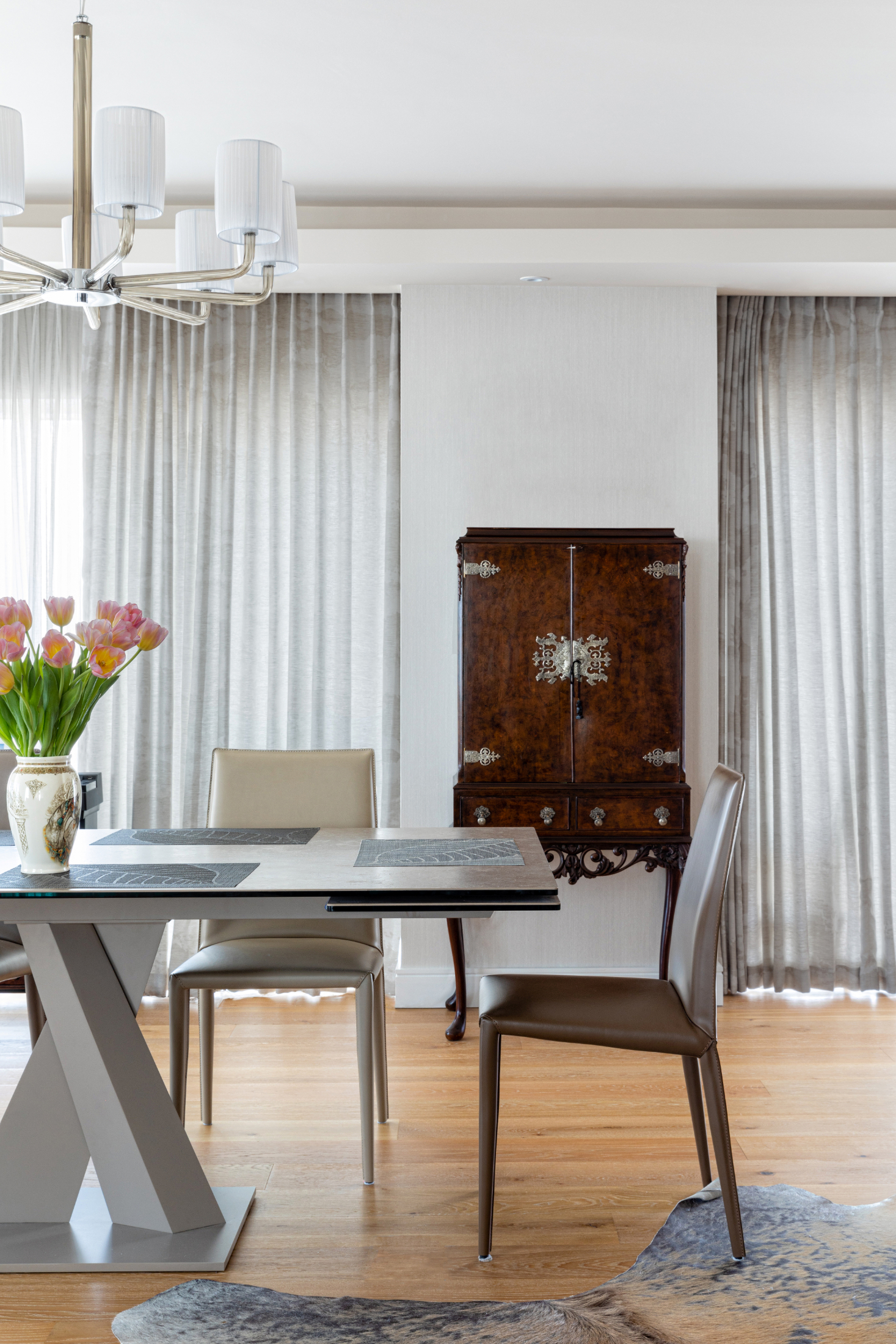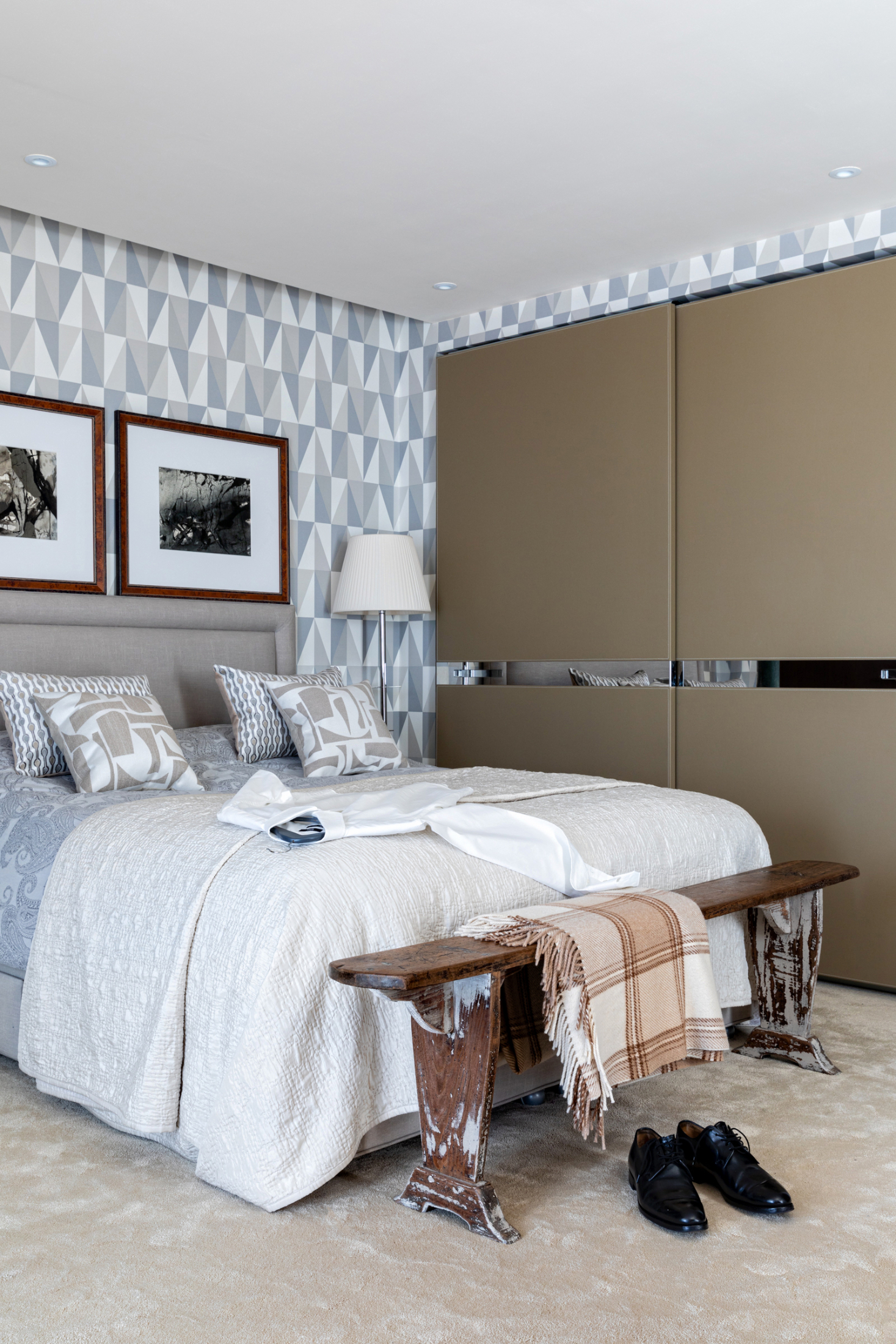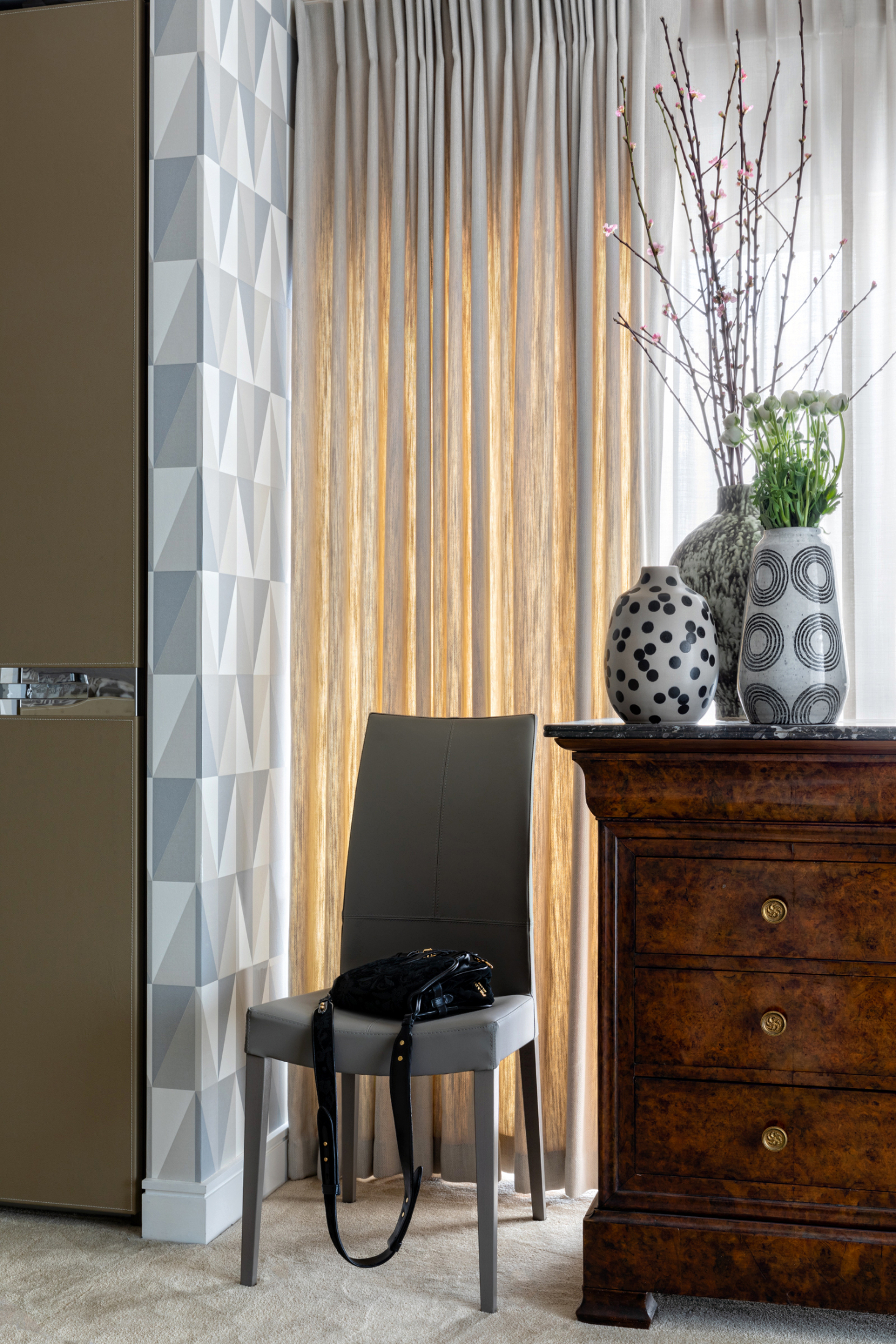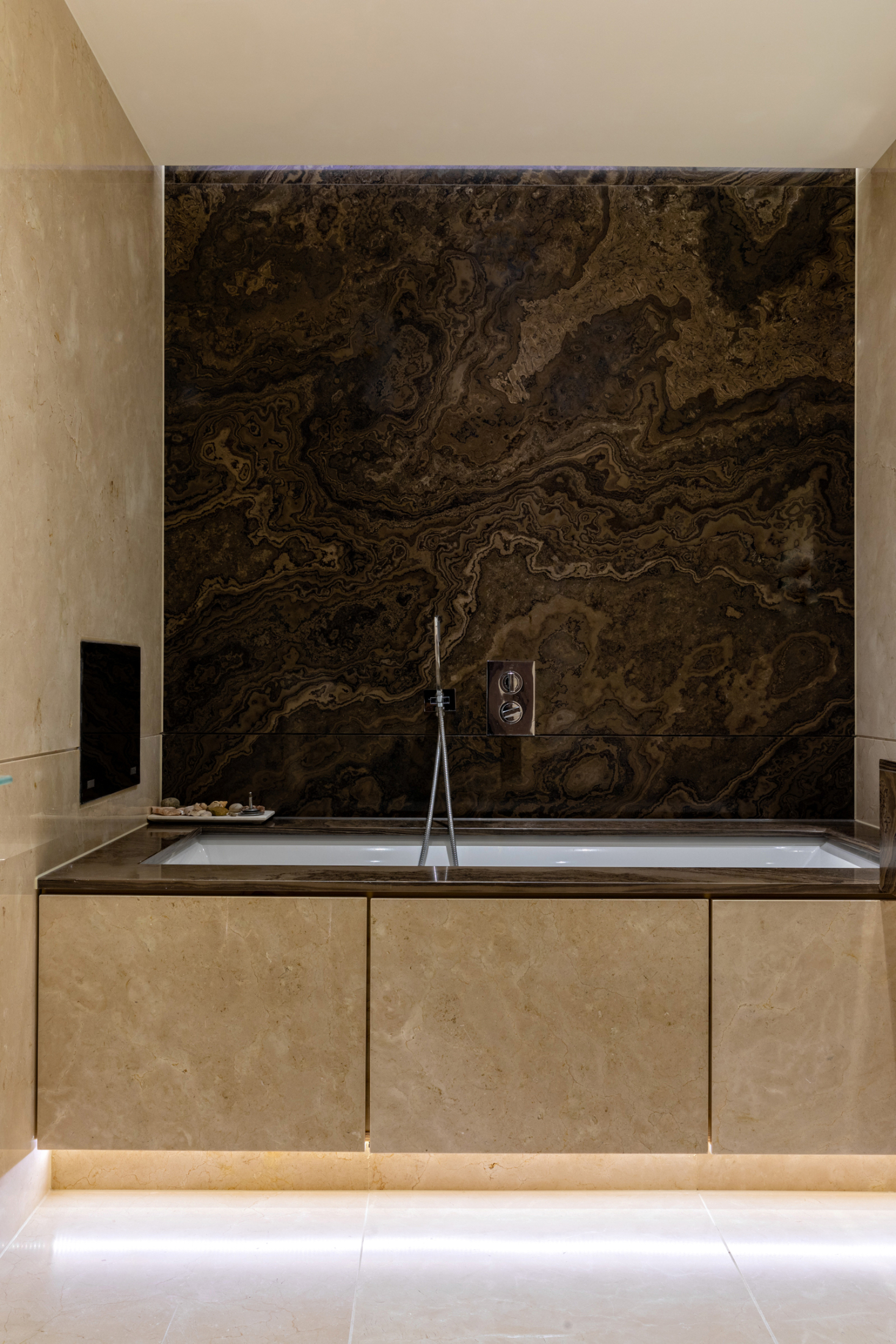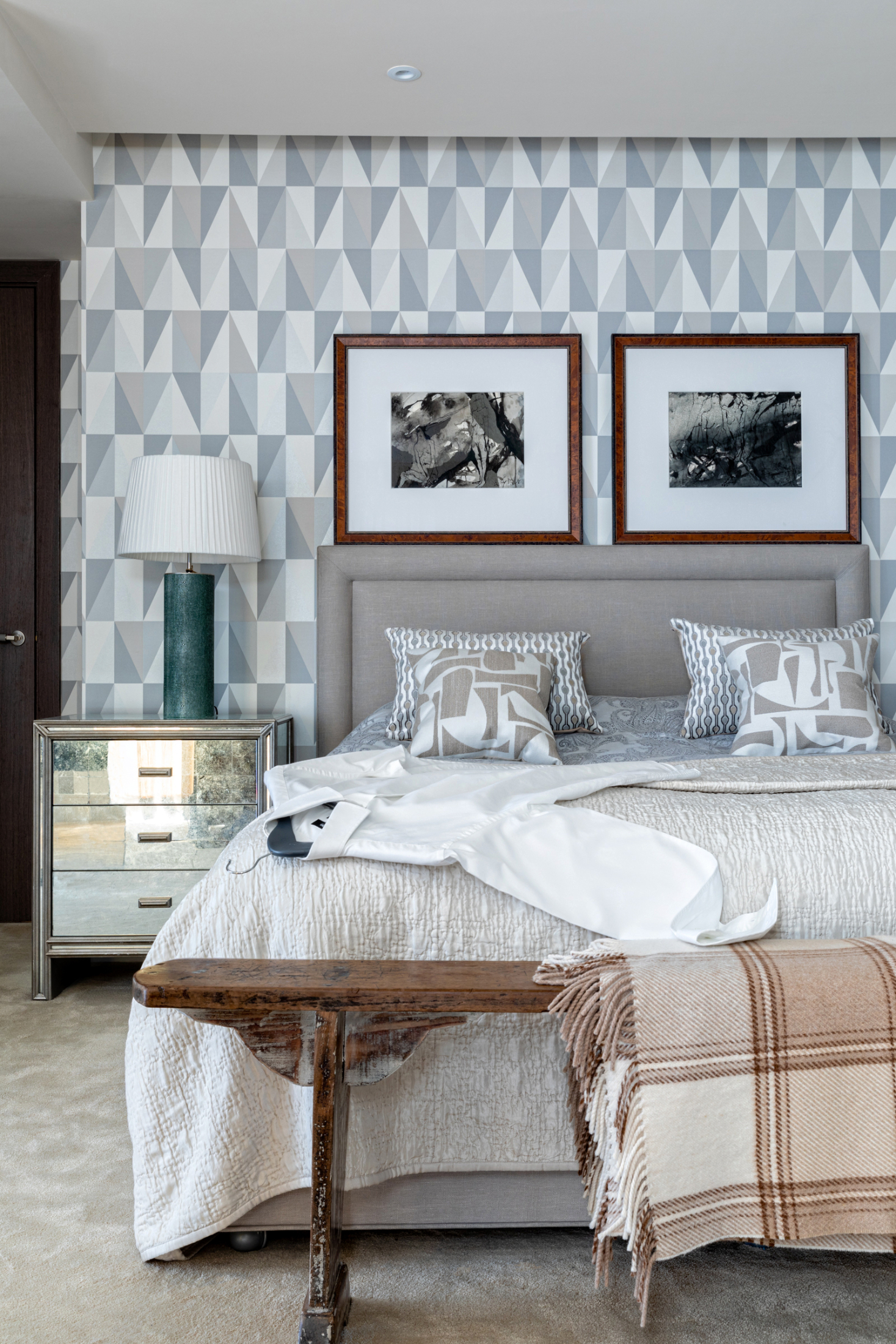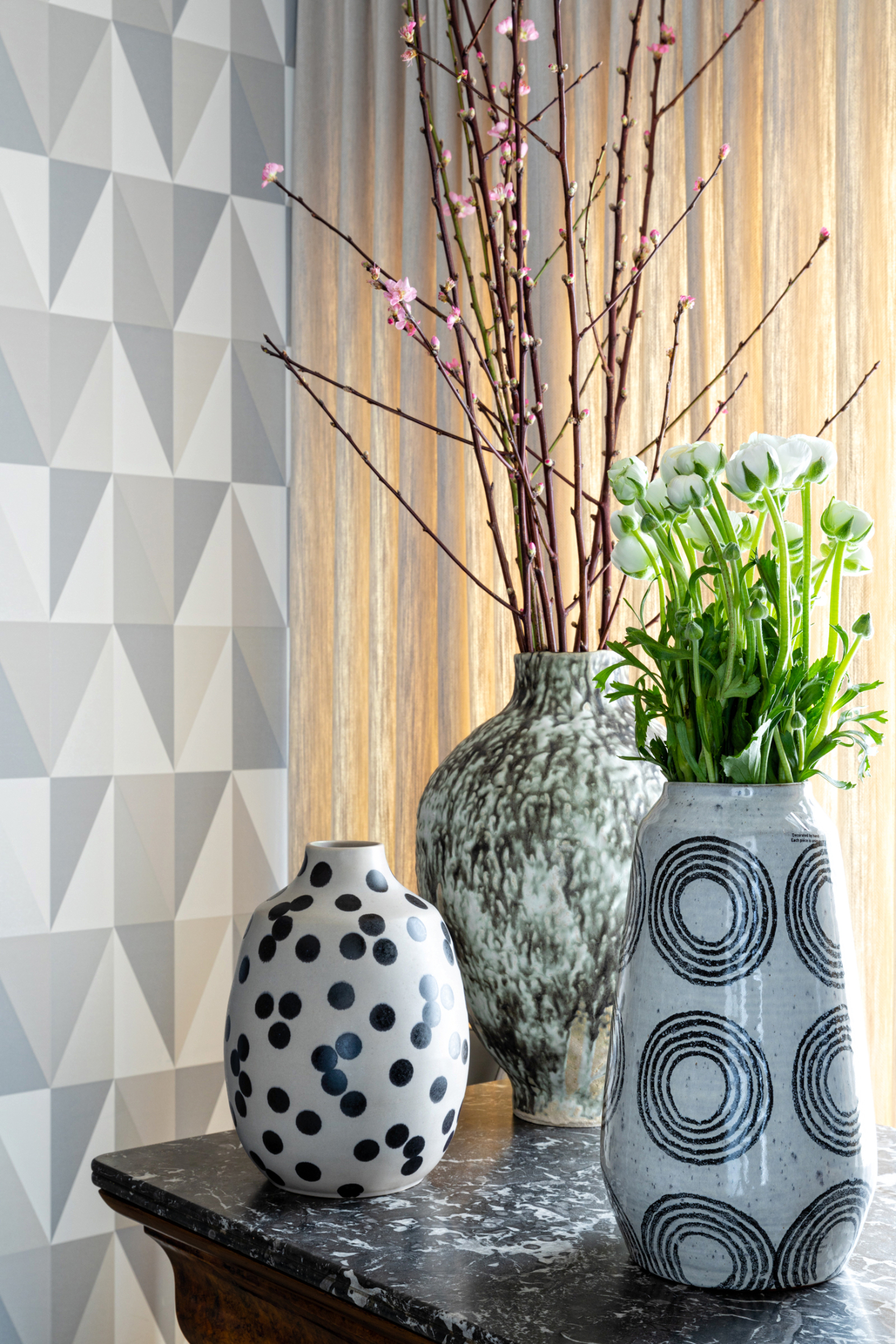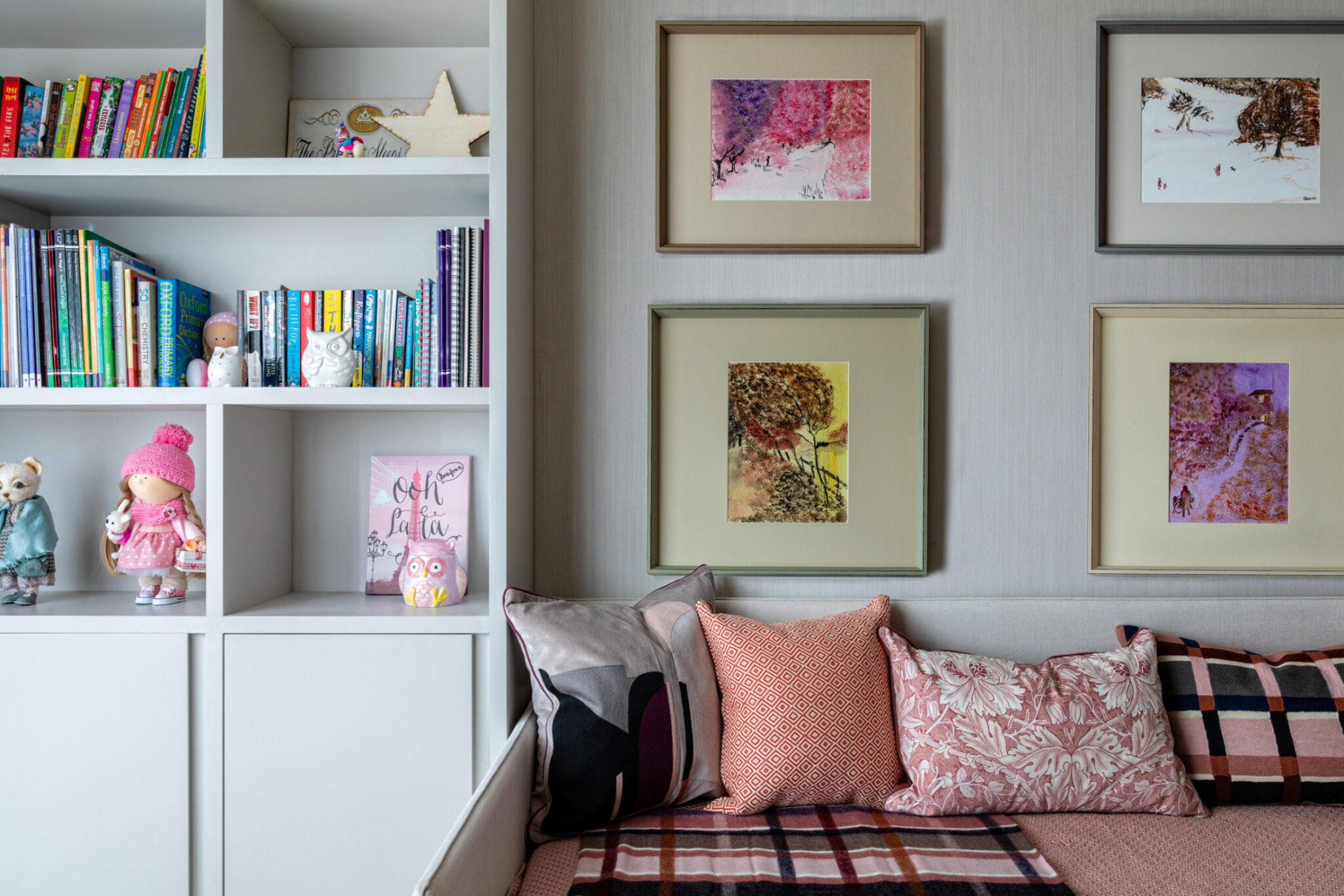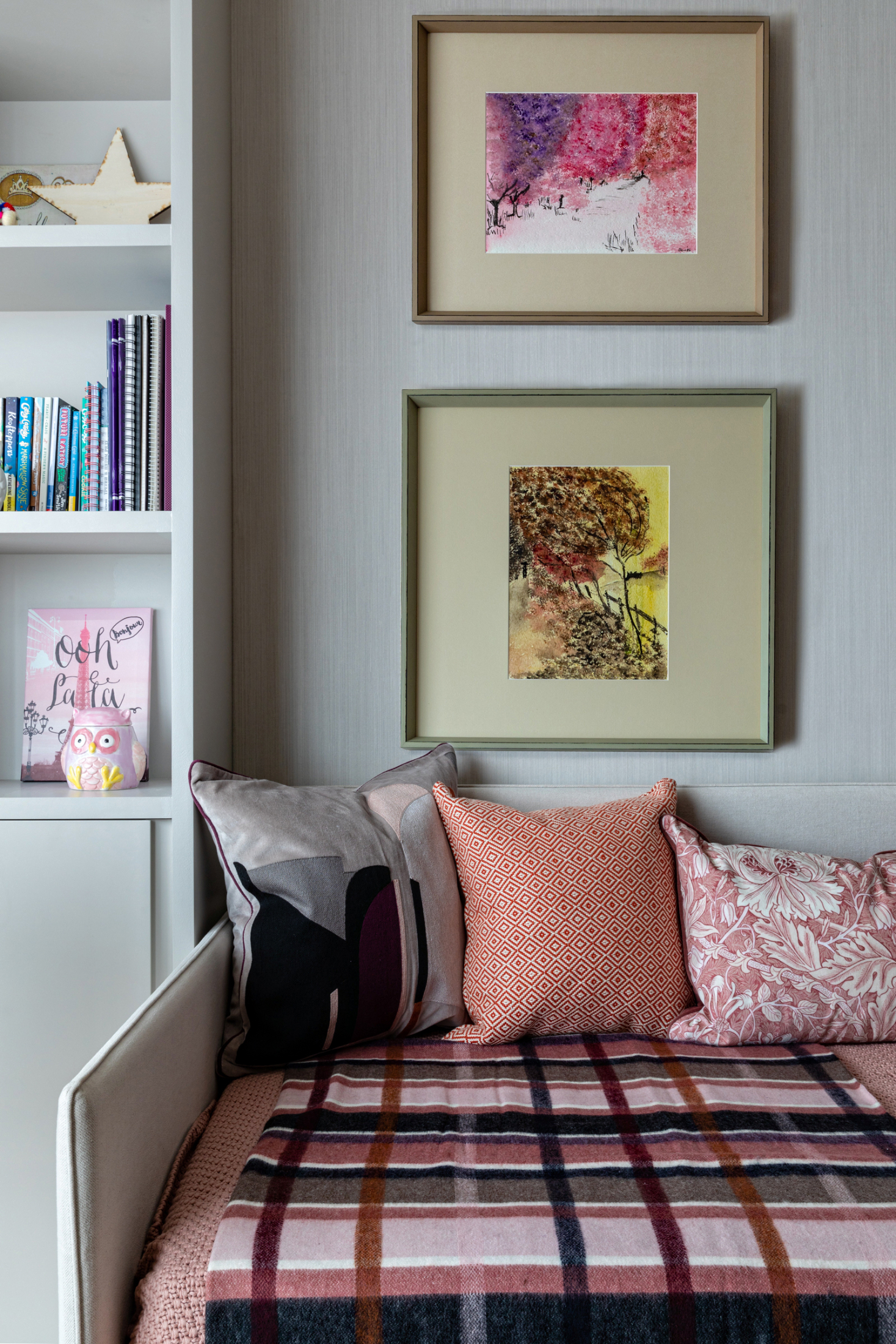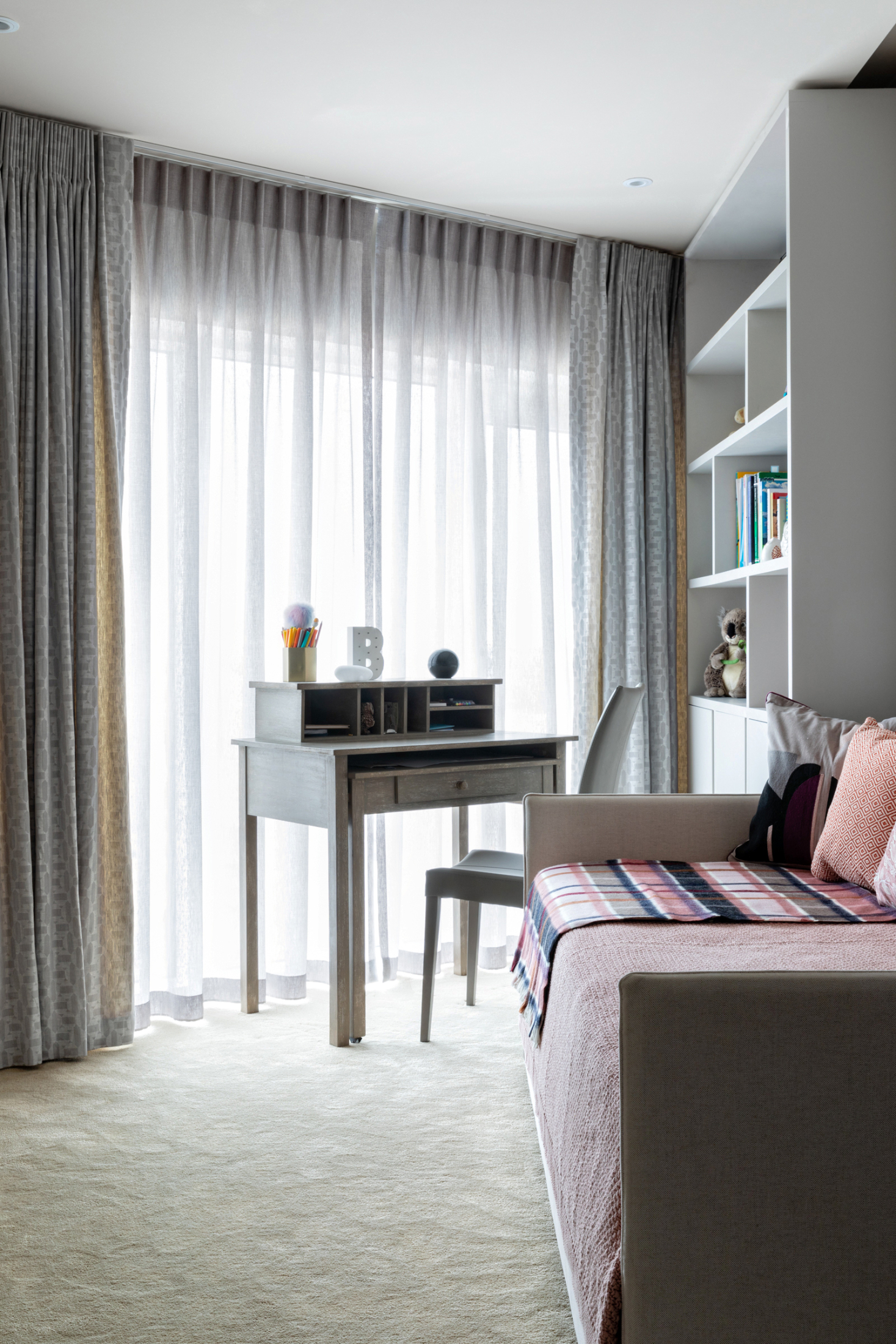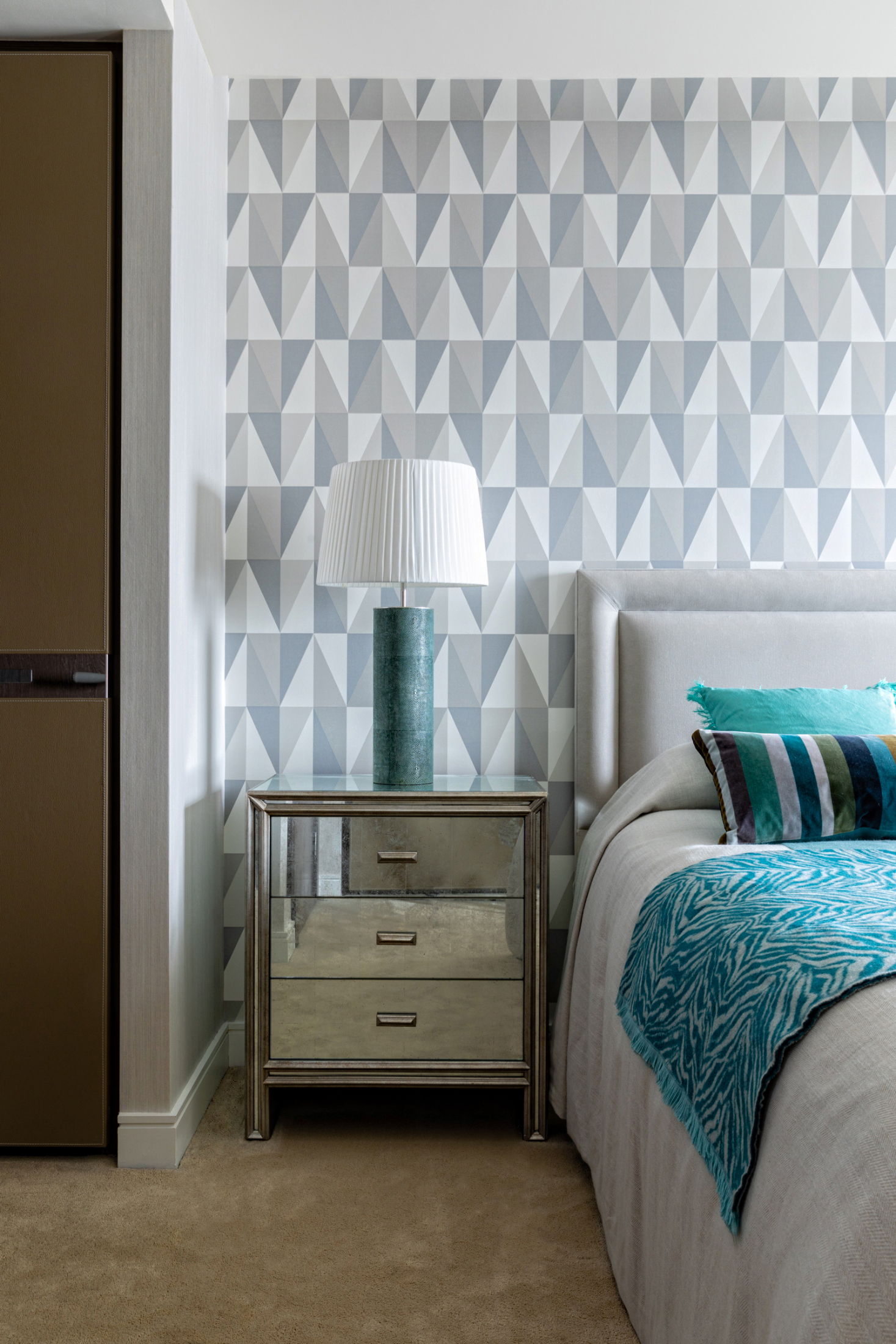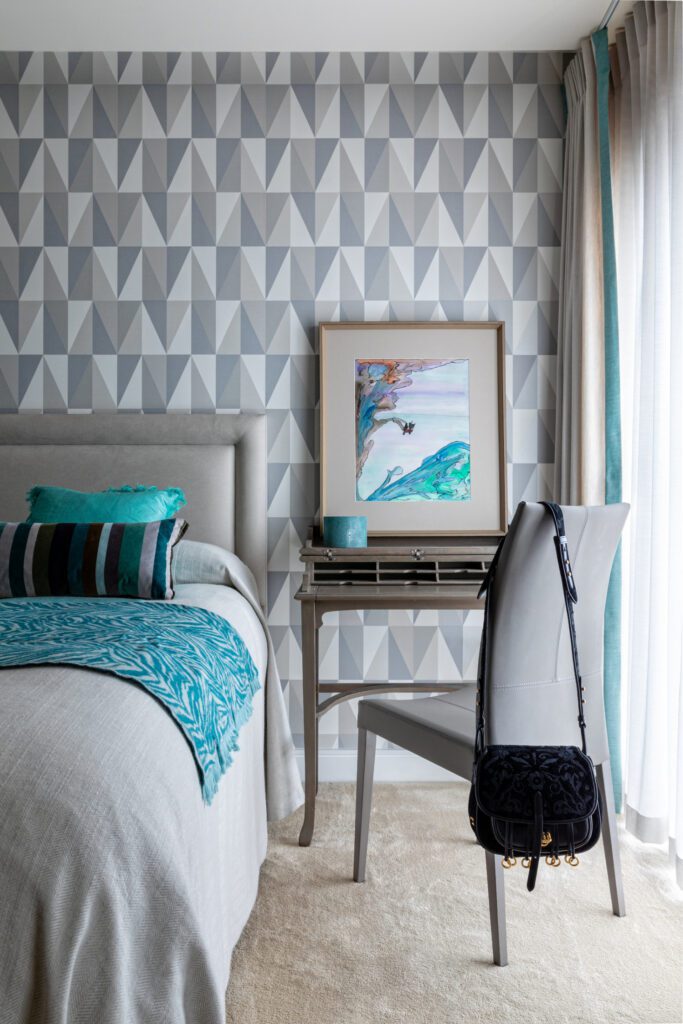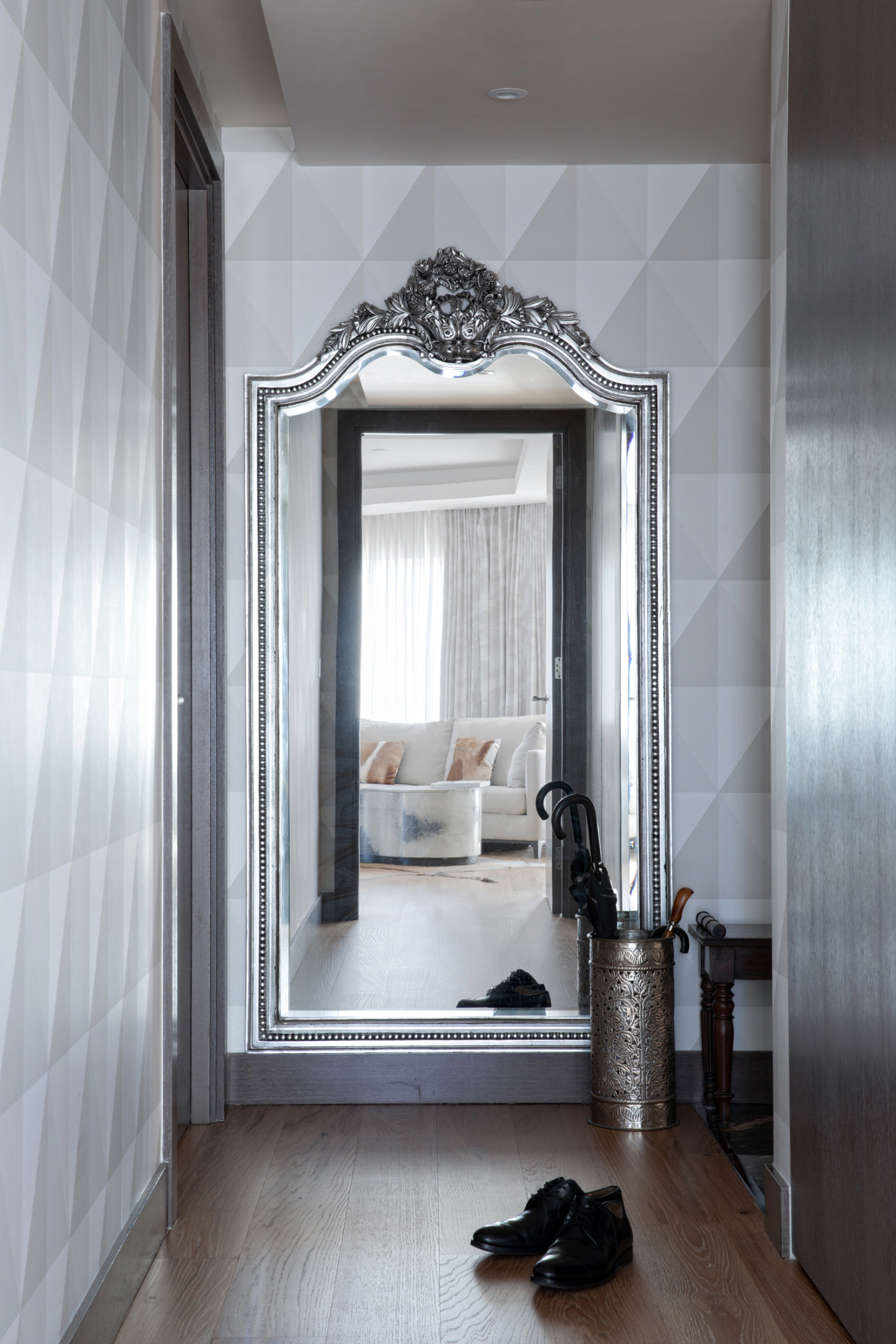 Solution
We offered just one style concept for this project as the deadline was tight. We had just 8 weeks for completion and so we worked with instock pieces only.
We chose a neutral colour scheme with geometric pattern wallpapers. Using an occasional accent turquoise colour and a burgundy/pink colour. These uplifted the monochrome background, making the space less formal. We used a variety of antique storage pieces in every room, picking them at an auction, and added a rough country bench for the Master bedroom which fitted nicely with the rest of room decor.
Artworks always play an important role in personal home creation and we used some from the client's and some from Krikla's collection.
LET'S SEE HOW WE CAN HELP YOU