Task
We were asked to create an entertaining place with a slightly artsy atmosphere. While the family's main home is in the countryside this apartment was planned to be used for occasional stays in the city, as a place to meet friends and have parties, or just be close to the city's busy cultural life.
The building layout had to be changed to widen the living area and reduce the size of the bedrooms to fit this client's brief. Krikla worked closely with the architect and structural engineer to develop a new building layout and we also applied for the necessary planning permissions.
Scroll down to read Krikla's solutions for this project.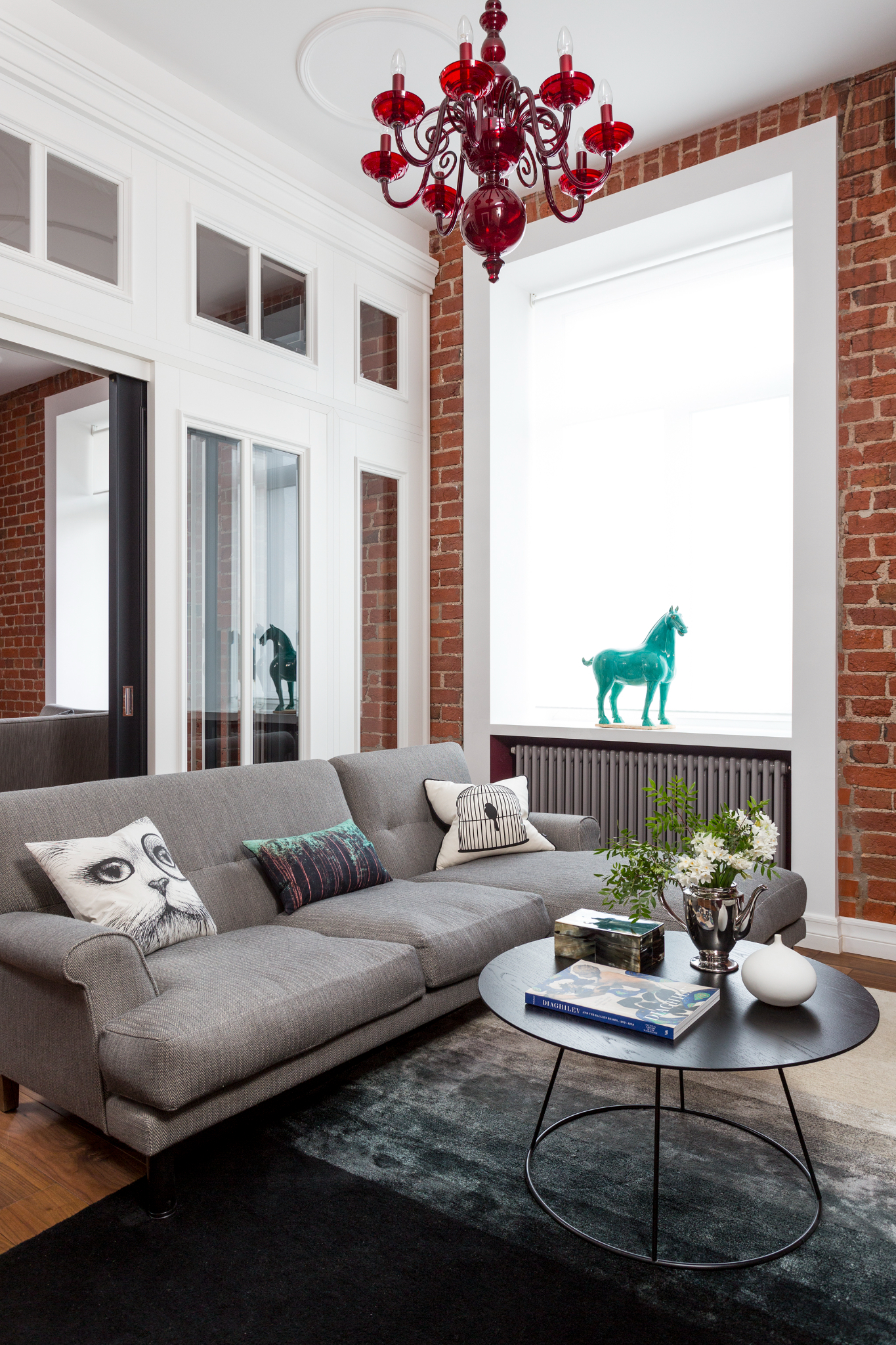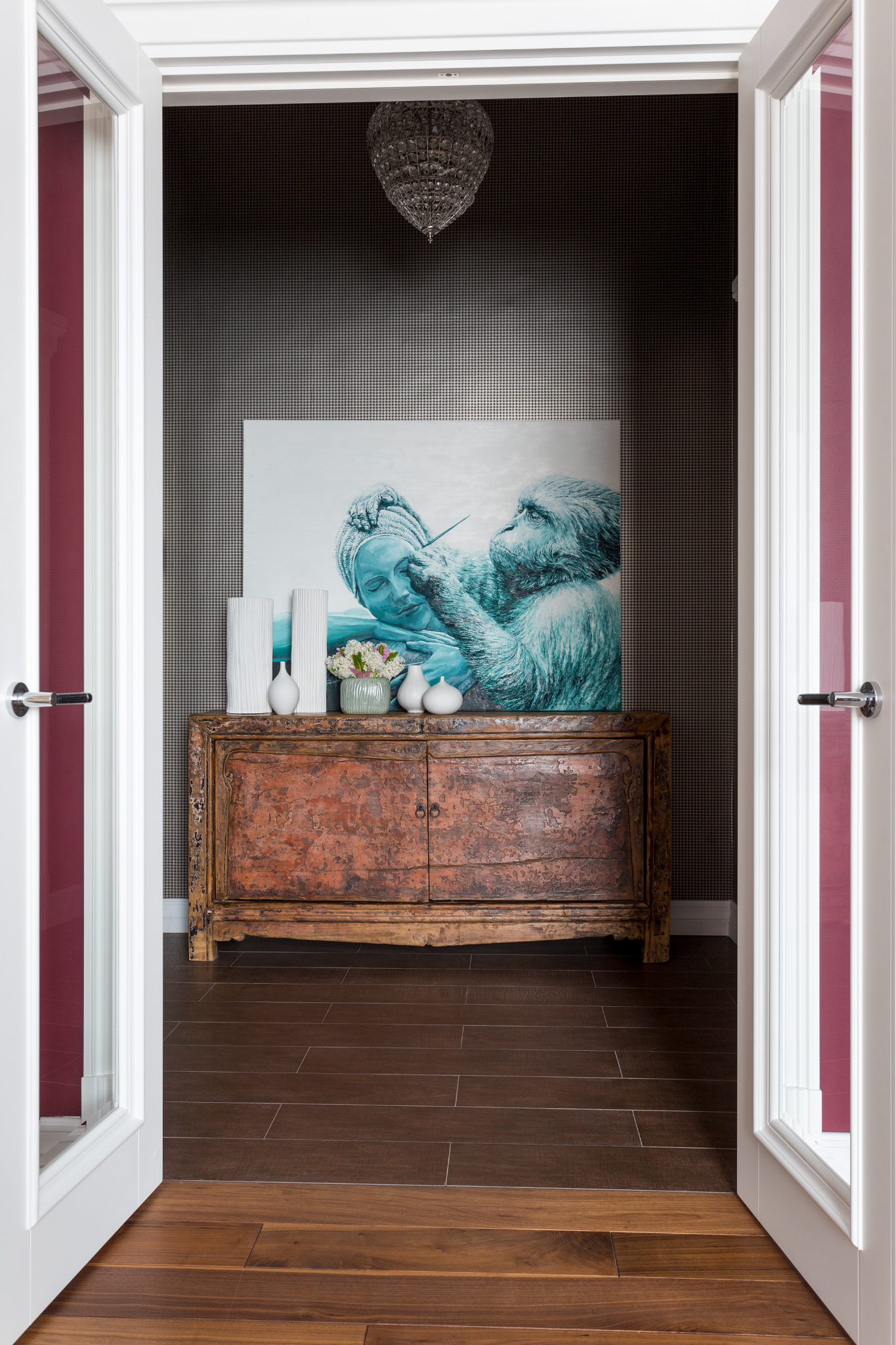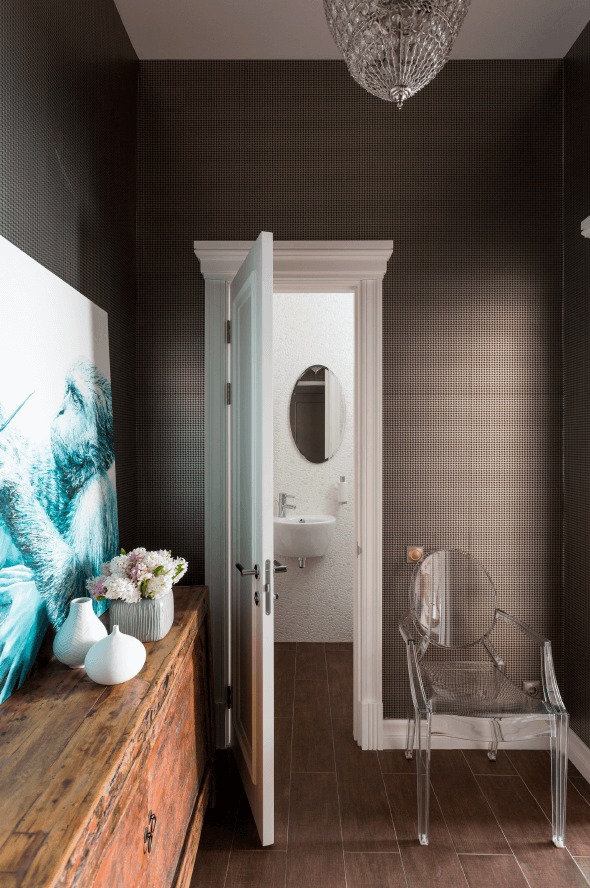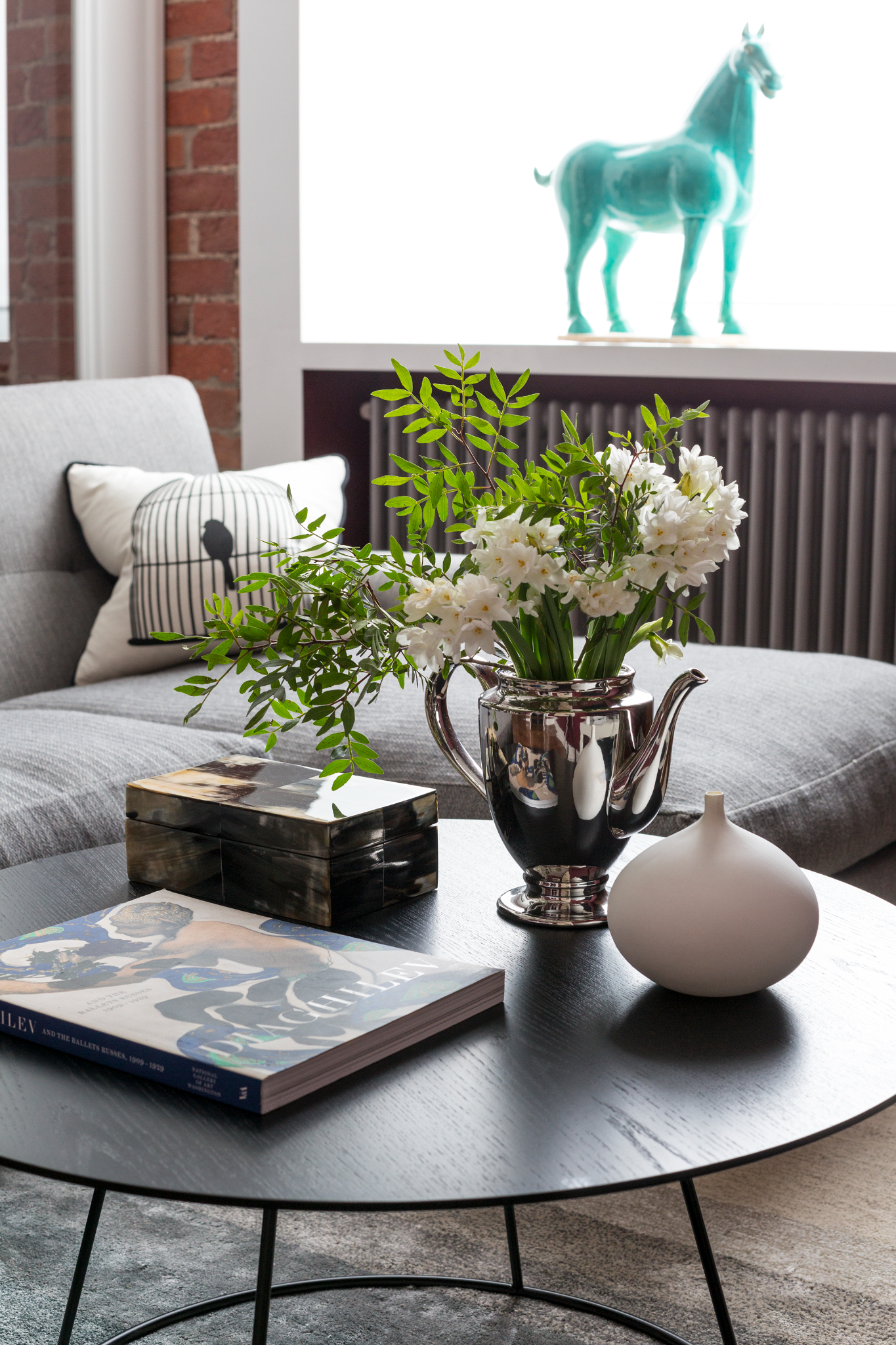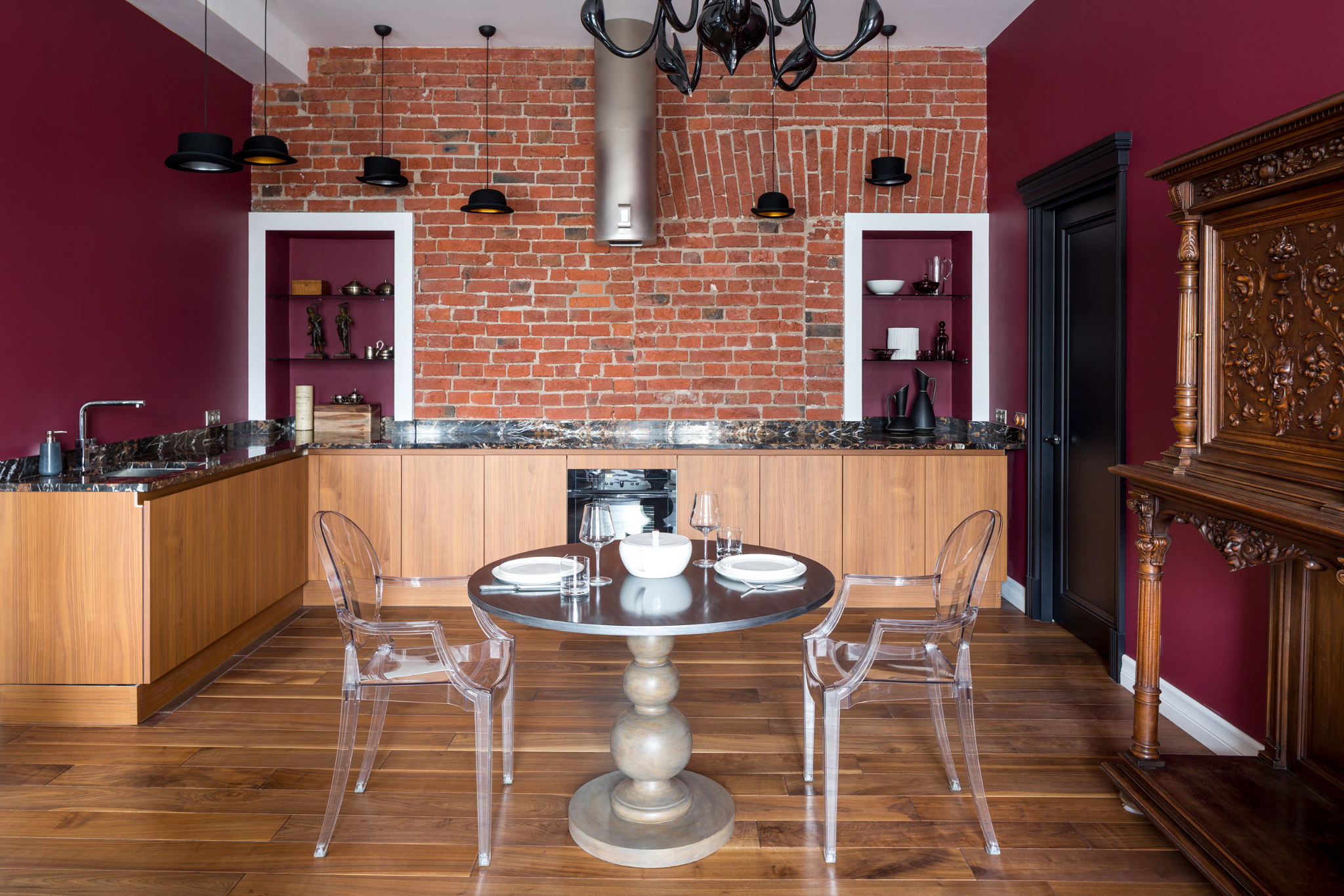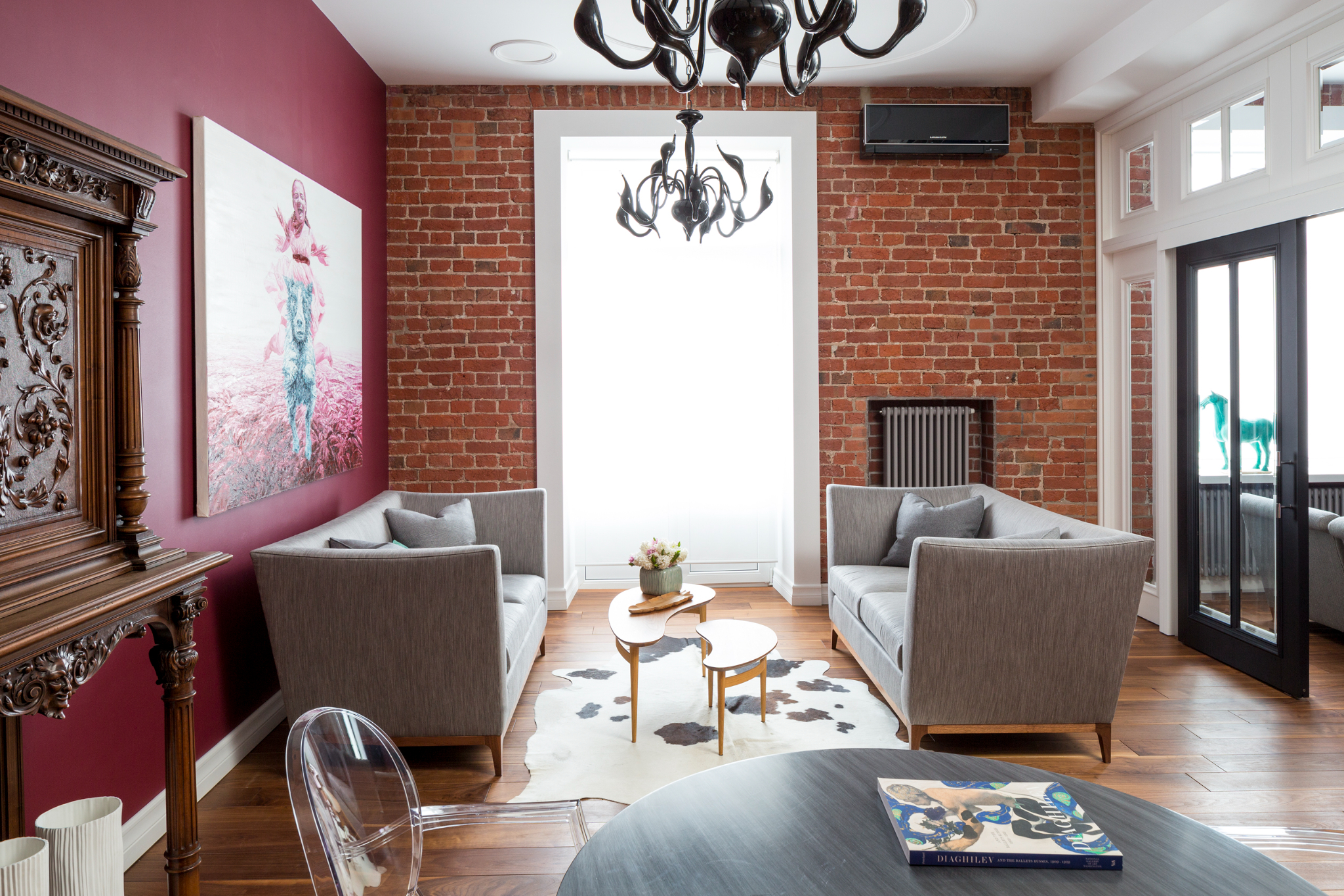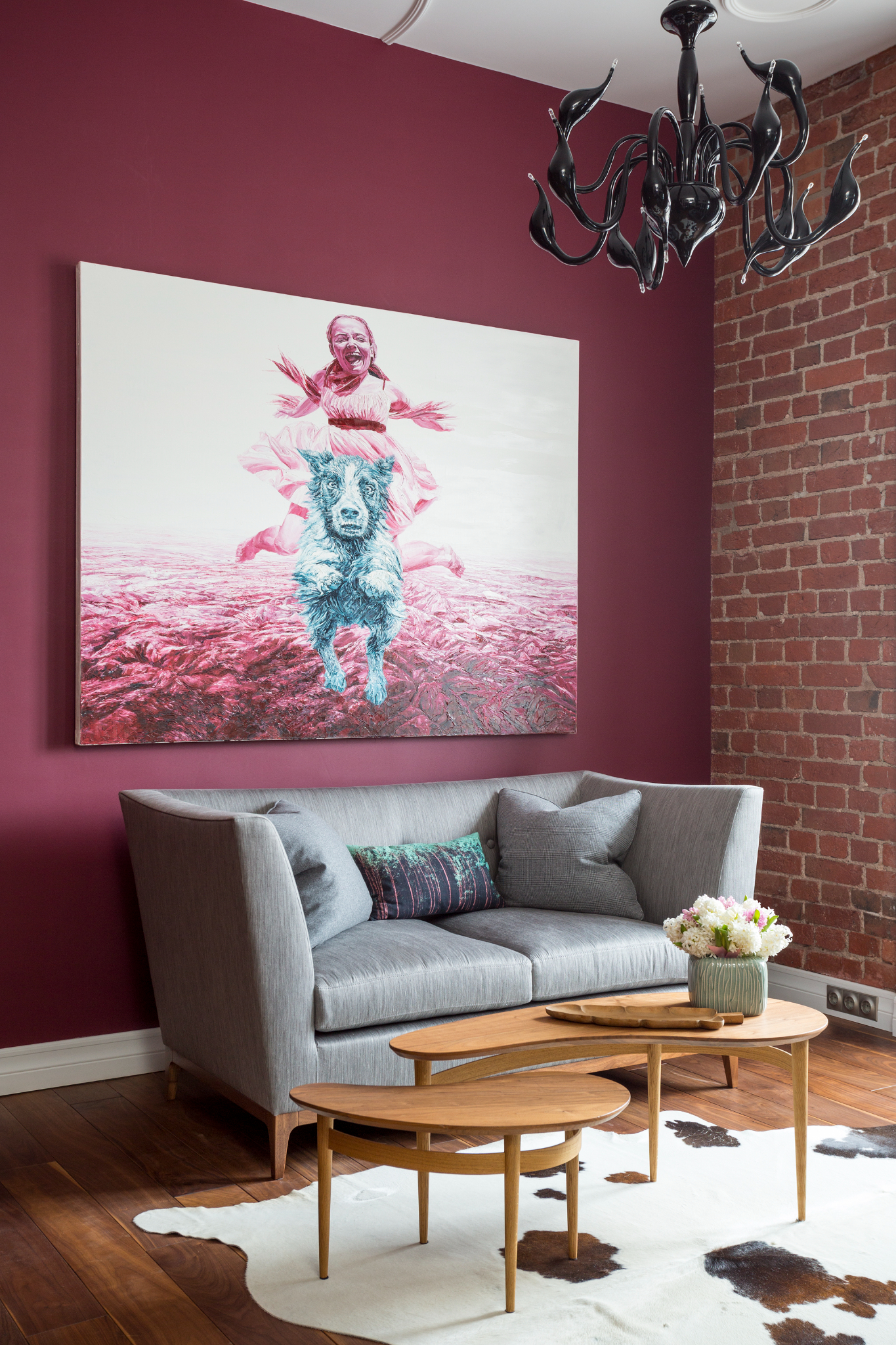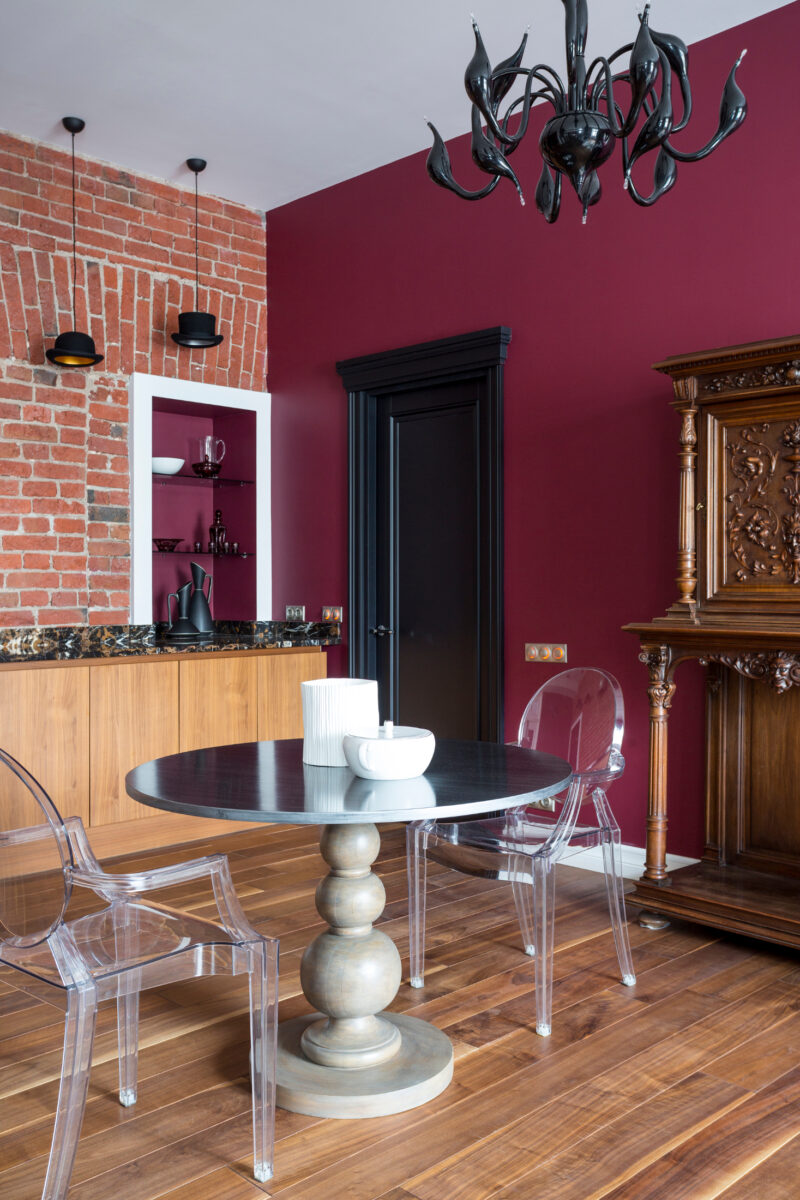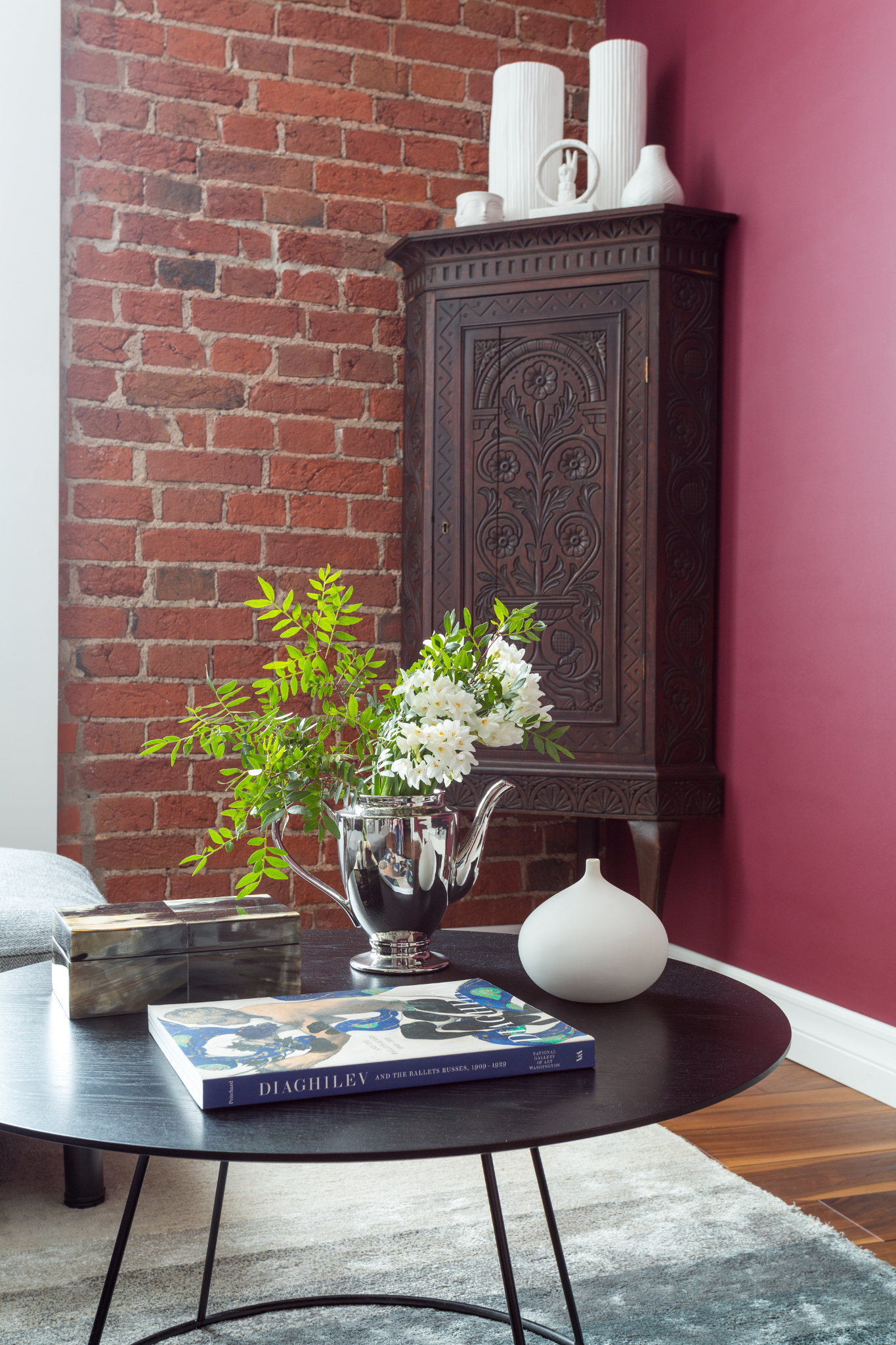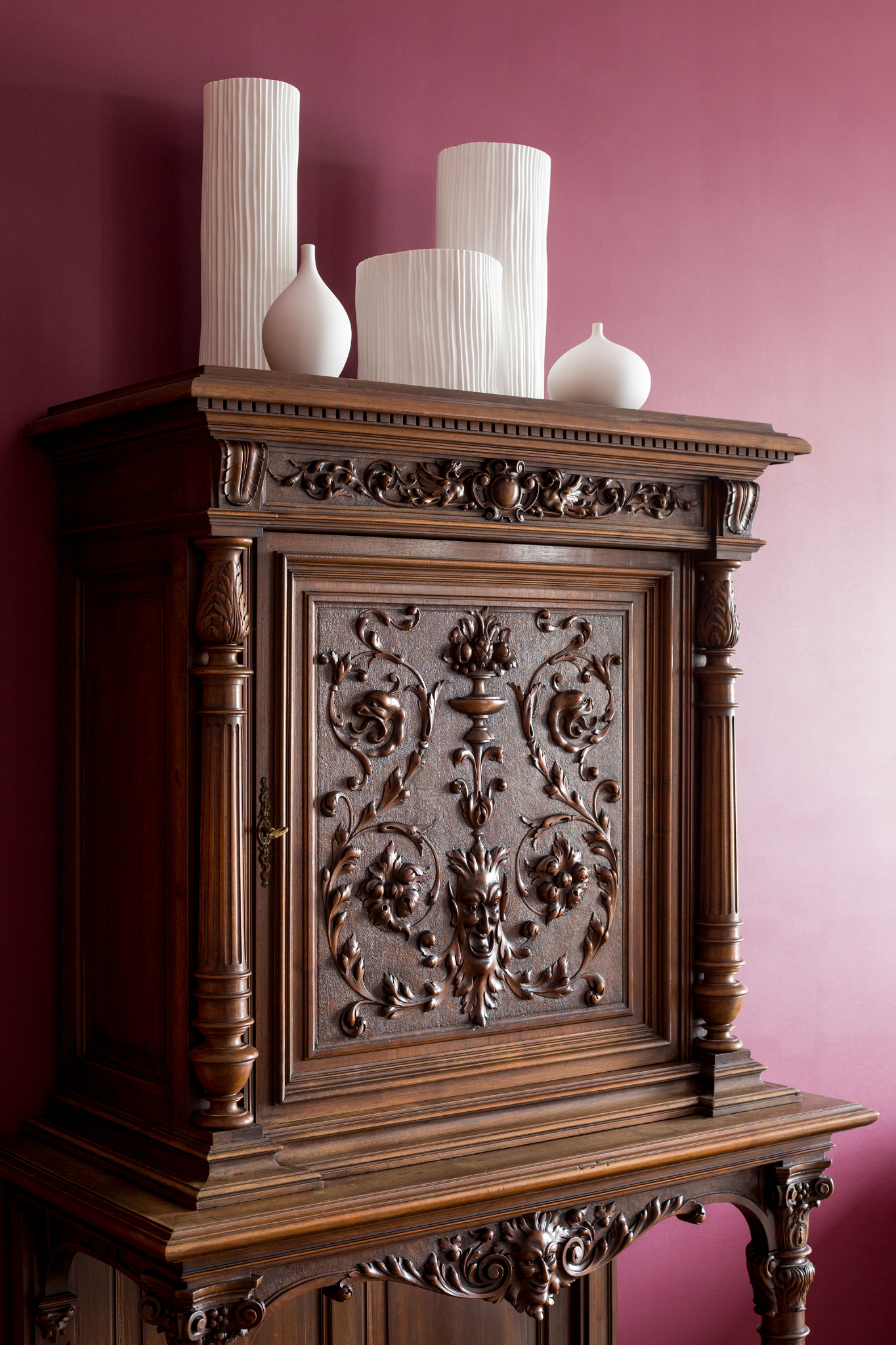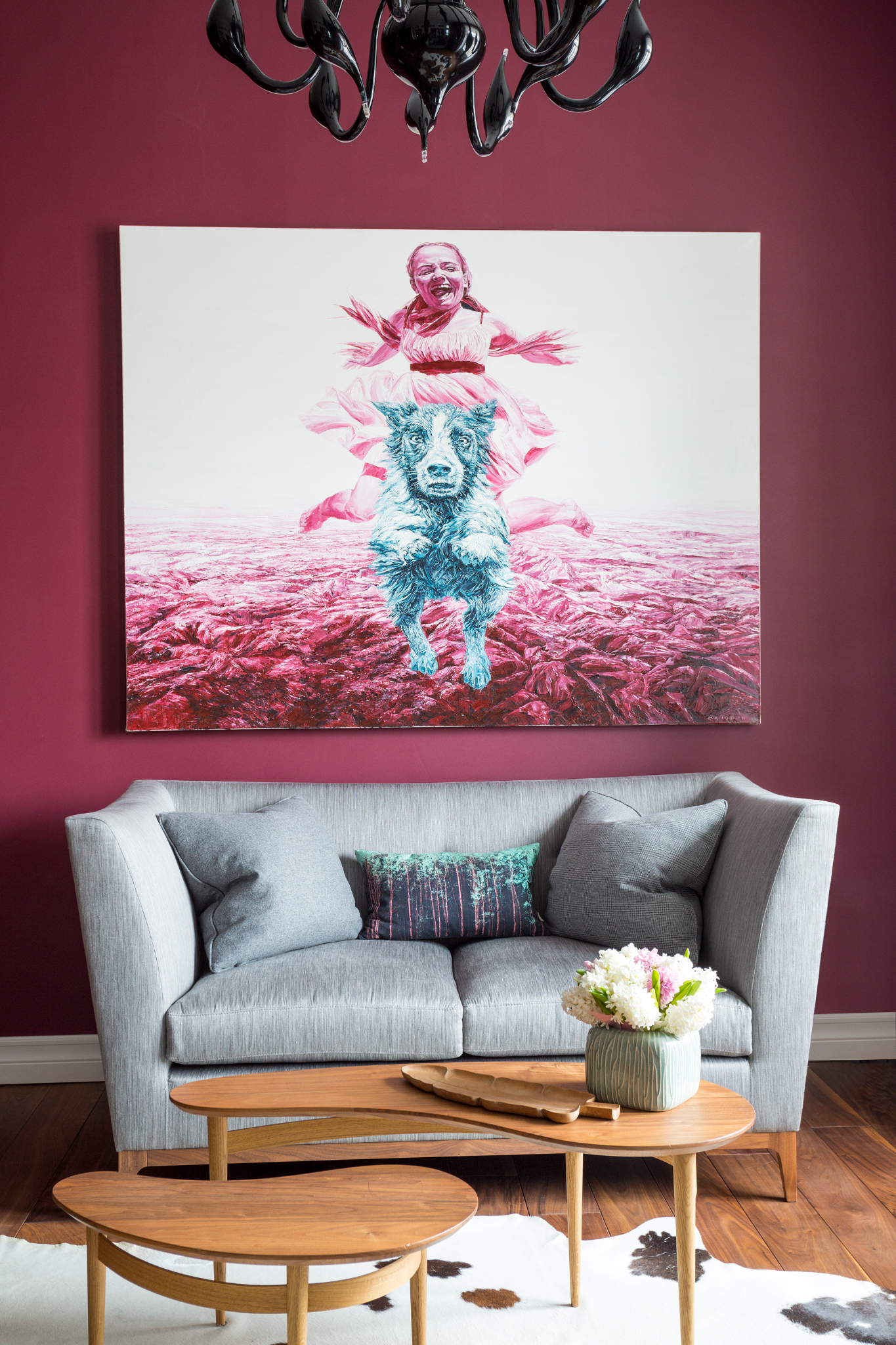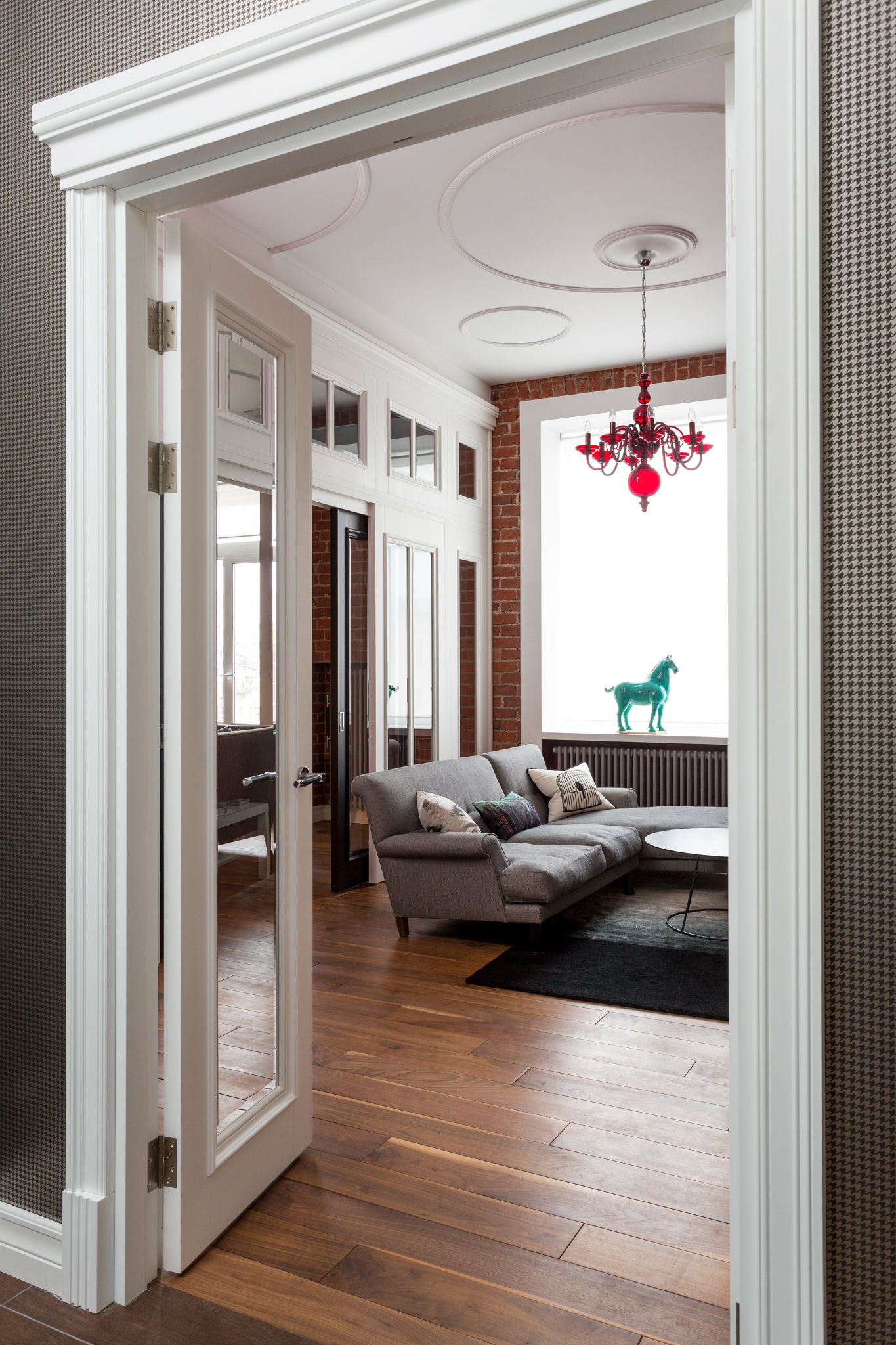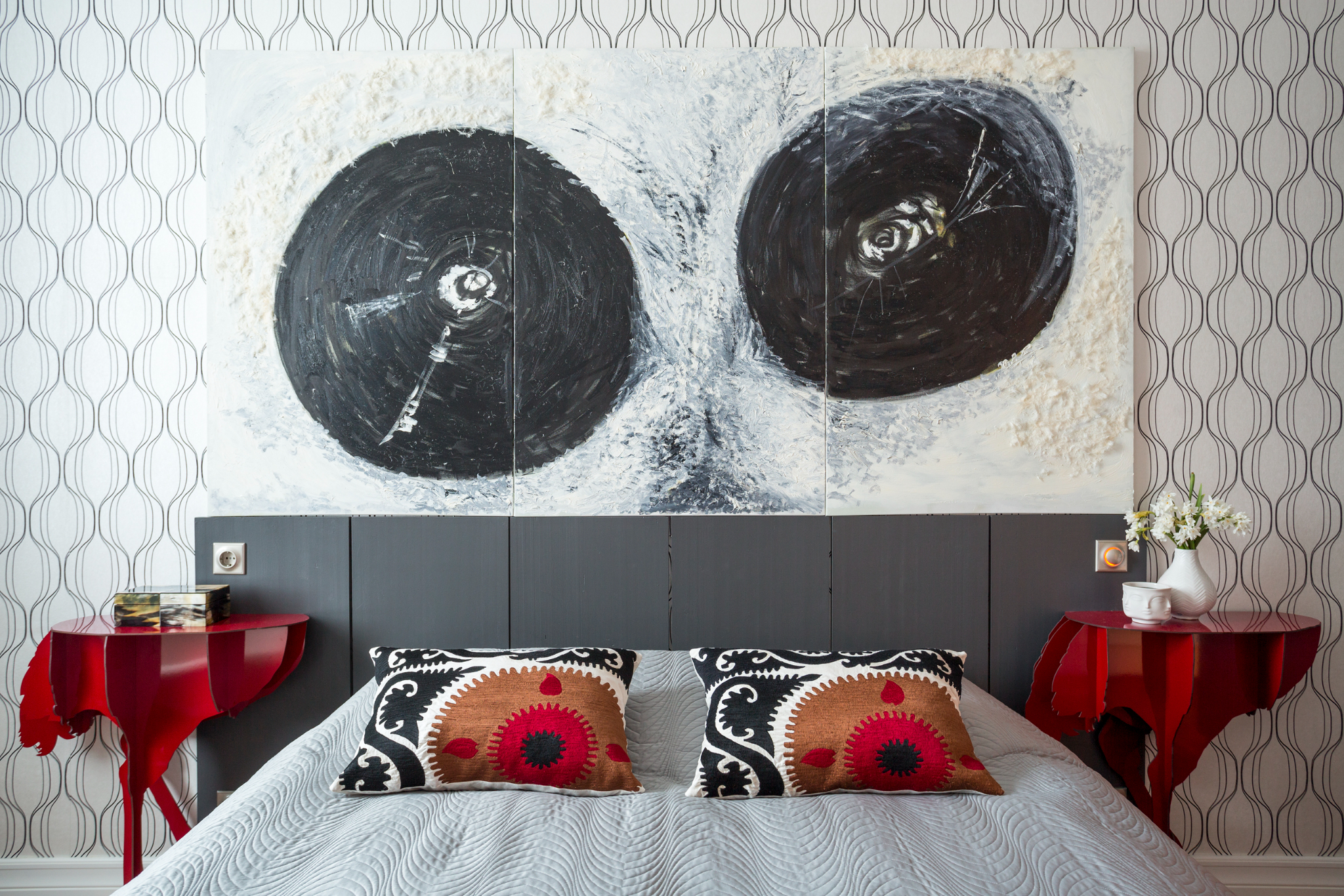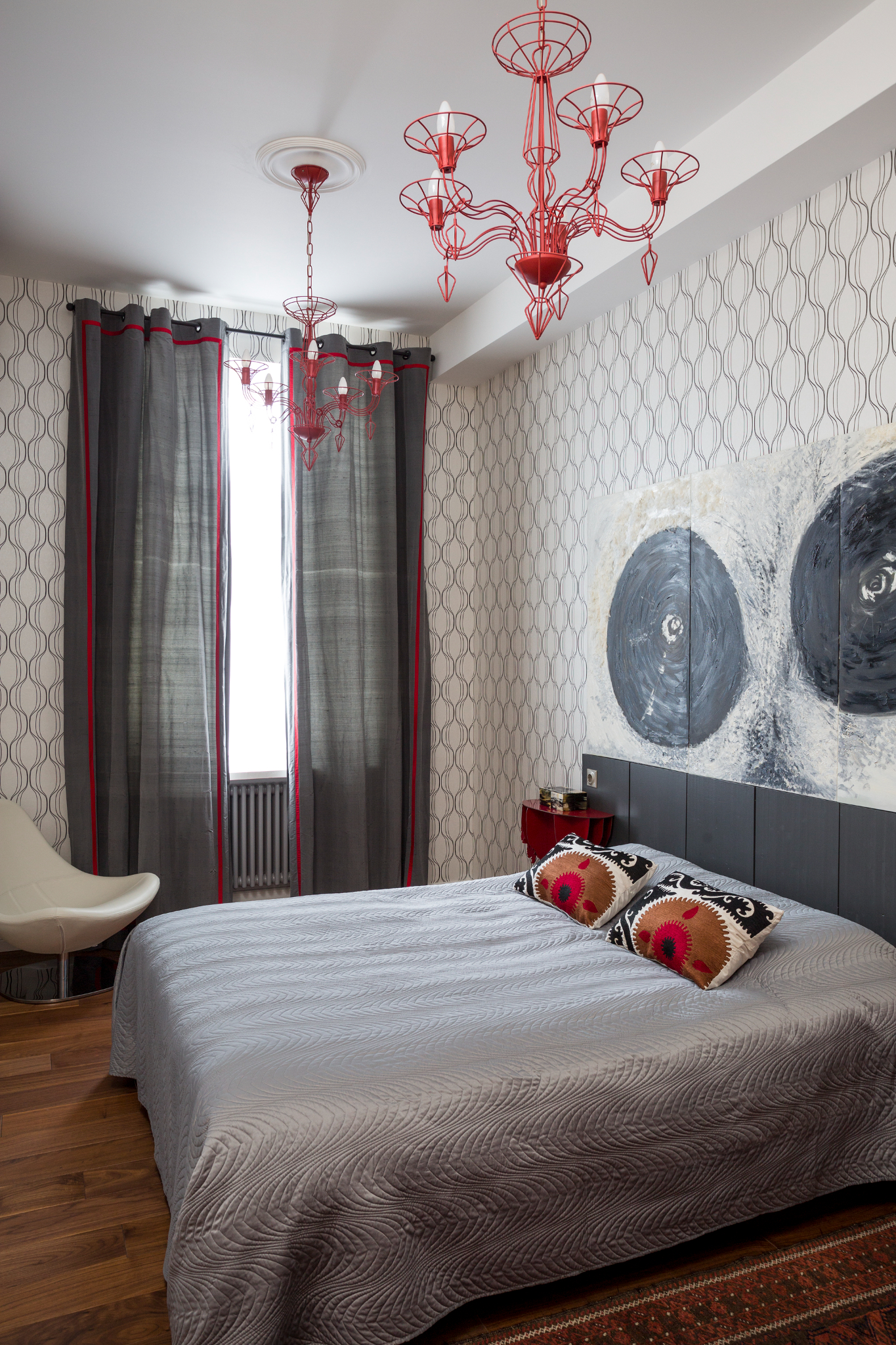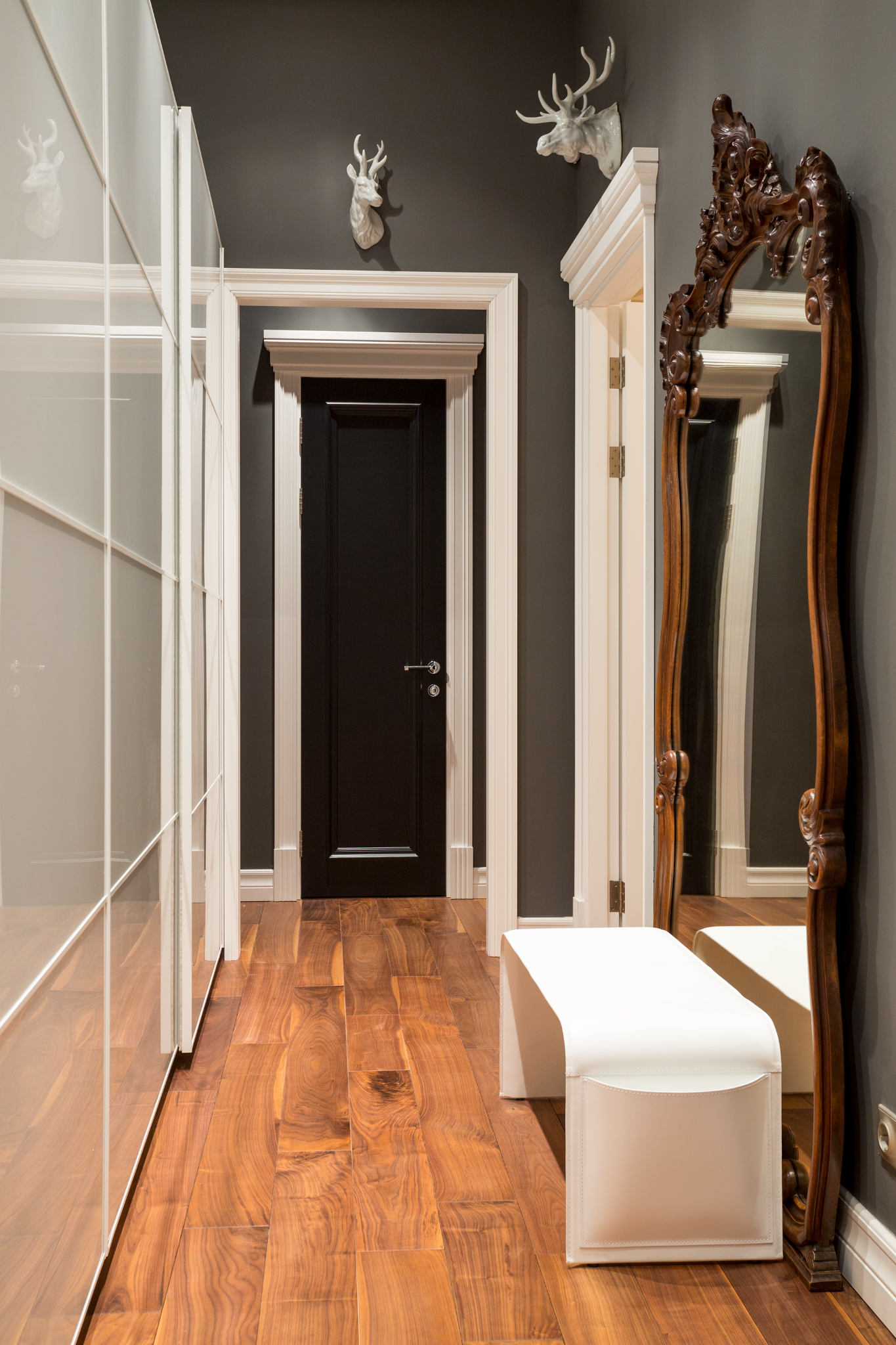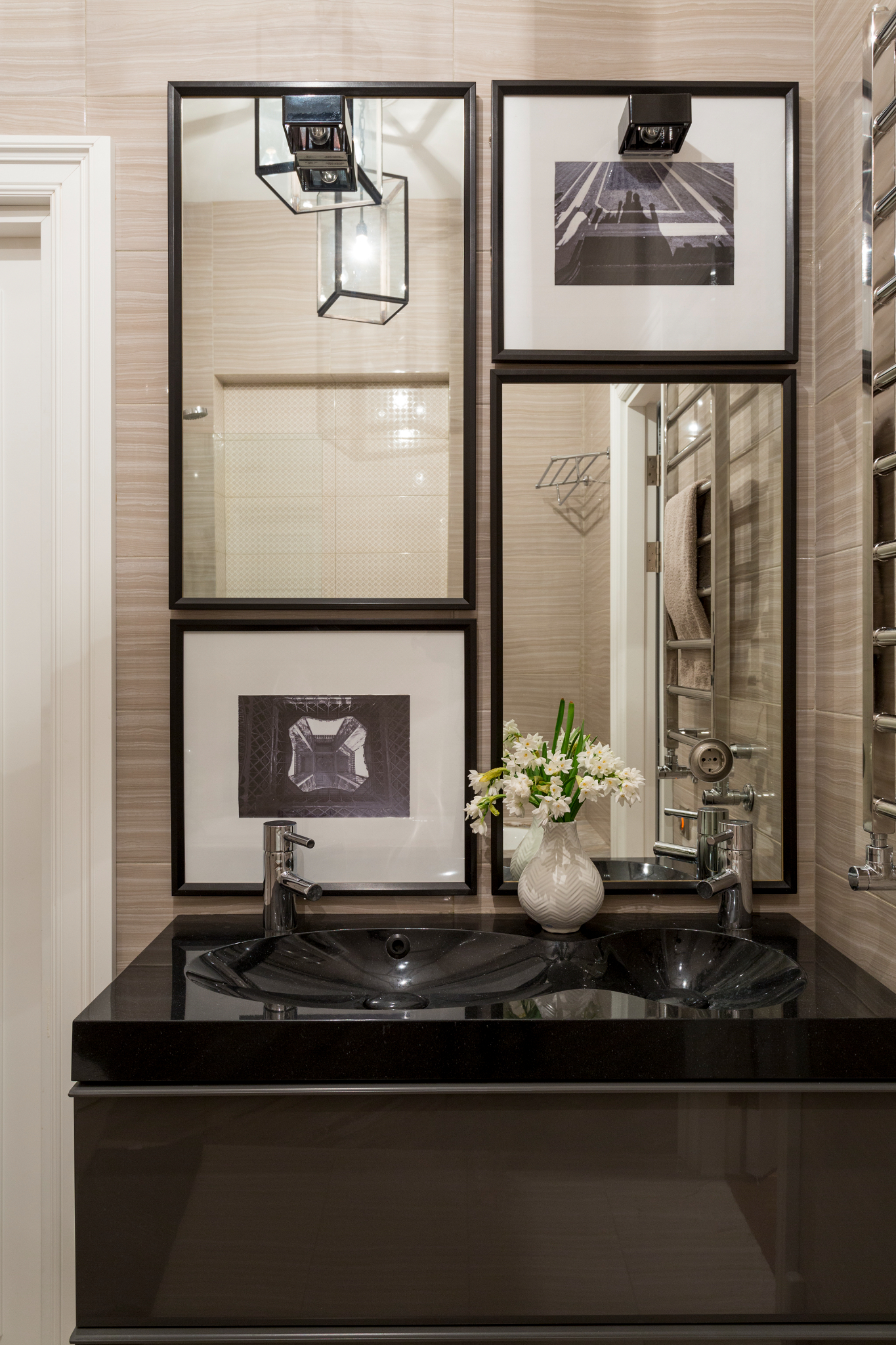 Solution
We transformed this small loft-style top-floor apartment into an open-plan living space. It is now the perfect space for entertaining guests. The large living space was split into two parts with the help of a transparent glass wall. One area is now a dining & seating area with an open plan "show" kitchen,  a large round table and two small sofas. Another – a TV area with a corner sofa.
For the design, we contrasted the exposed brick walls with a slick and contemporary feel. The items we selected for the property reflected the fusion of old and new as seen in the decor. We placed antique pieces like the carved wooden bar cabinet, alongside white abstract vases. We chose strong colours to lend to the space's personality, and we paired them with bold design features like the Gothic light fixtures infusing the apartment with a sense of opulence and vitality.
LET'S SEE HOW WE CAN HELP YOU