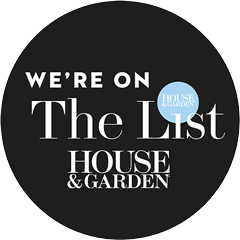 Any home refurbishment is a long journey, Our goal is to make yours the best experience ever
Krikla is a London based interior design & decoration studio creating timeless and authentic interiors tailored to your individual style. We deliver a multistage design service for both residential and commercial clients.
Led by the architectural features of each space, Krikla creates inspirational eclectic interiors with ethnic flavour, where decor dominates, yet does not disturb the aesthetic balance.
The studio understands the importance of implementation. You can expect high standards and a complete end to end home renovation service. We take pride in offering a positive experience and believe the key to success is a combination of ingenuity, guidance, communication, presentation and of course, delivery.
Our family has worked with Krikla for four years on a full renovation project of our Victorian terraced house. The project was large and complicated with basement/garden extension and loft conversion. All five family members had their own requirements and to be honest the majority of tasks were not trivial. A design tailored to our specific tastes is how I would describe the initial task.
Kriklа did a great job and the house turned out exactly the way we wanted. Dasha always promptly responded to our wishes and numerous requests. Significant amount of time was invested in sourcing and then matching pieces we liked. We mixed eras, textures, antique and contemporary pieces.
We are very happy with the result and can confidently recommend Krikla.
Anna S.  Hammersmith and Fulham, London
We highly recommend Krikla if you are looking for truly elegant and stylish decor, as well as reliable service. Krikla's approach is amazingly efficient, particularly taking in consideration we had only three months until the completion of the construction and moving to the flat.
Olga Z.  Imperial Wharf, London
Krikla Interior Design London